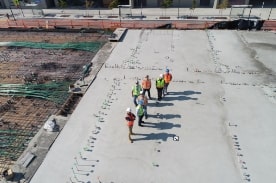 Are you ready for a career move?
If you're reading this, you're probably pretty familiar with the day-to-day life of an industrial supervisor. After all, the supervisor is the person you directly report to in your plant and you've been working for the company for a little while. You've seen them sitting at the desk in the office, sorting through reports, creating shift schedules for the upcoming pay period, and coaching individual team members to help them improve their work. They've also been out on the floor with the team, troubleshooting issues with machinery, training new hires, and ensuring everyone is following proper safety guidelines. You're sure you've got a handle on what their responsibilities are and you feel ready to take the next step in your career. Here's what you should know to help you prepare for your boss's job.
What makes up your supervisor's workday?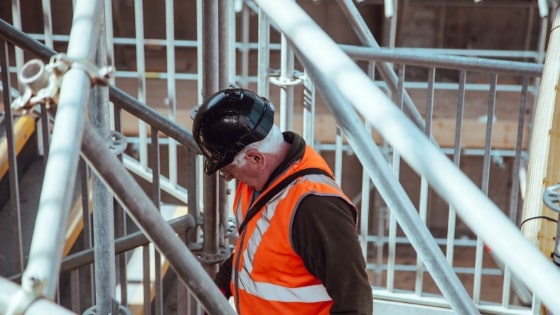 As an industrial supervisor, you'll take the knowledge you learned on the job and apply it to managing a team. Your hands-on work on the plant floor gives you the foundation you need to be able to effectively work with your team and understand the day-to-day life of your employees. You know what pace it's best to work at, what machines might be trickier to use than others, and the obstacles workers might encounter during their shift.
During an average shift, you'll use your current skills and knowledge to
Check on production schedules.

Make sure machinery is in proper working order.

Make sure the team is aware their duties for the day.

Maintain workplace safety, which is critical for all employees.
So, with your current level of experience and your day-to-day knowledge of how things work at your plant, you're ready to apply for the next open supervisor position, right?
Not necessarily...
You'll need to pick up some new skills to be as successful as possible in the role.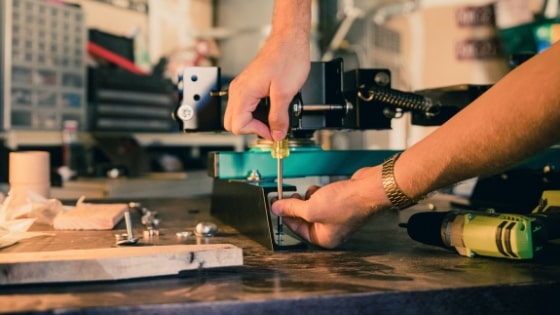 Whether you've worked in the industry for ten years or two, there's always something new to learn. That's especially true when you're interested in moving up into a leadership role. You know the ins and outs of completing the work assigned to you on the floor, but there's more that goes on behind the scenes.
A great industrial supervisor has soft skills, business know-how, and an understanding of management principles relevant to the industry.
On an average day, maybe without you even noticing, your supervisor is also responsible for
Evaluating employee performance.
Running training programs for new hires.
Interviewing or hiring new team members.
Completing and creating necessary reports for upper management.
Daily scheduling of shift tasks among team members.
Analyzing production data.
Working closely with other company supervisors on different tasks.
Not all of those skills come naturally or through experience, so taking the next step to become a supervisor in your plant can often require additional education and training, such as an Industrial Supervisor Associate Degree.
What are the rewards of being a leader in your workplace?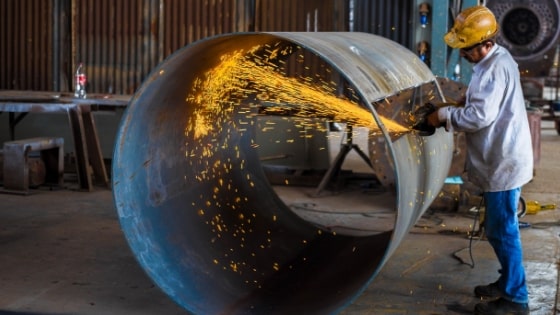 Besides a larger paycheck (on average, an industrial supervisor can make $55,908 per year), a supervisory position can be rewarding for a number of reasons. From knowing you made a difference to a team member by helping them understand and reach their goals at work, to helping make important decisions that can positively impact your company, there's a lot of pride to be found in being a great supervisor. Here's a few perks of being a leader:
Knowing you guided your team through a successful day, meeting or even surpassing goals. Working together with your team and being a thoughtful leader can help you push your employees toward greatness.
Knowing you kept everyone calm through a bad day. No matter how great your company is or how cheerful your staff, there will be bad days. It happens. Staying calm and steady through a storm of accidents, mistakes, and conflict will help your team stand strong.
Becoming more self-aware. An added bonus to being a good leader is becoming more aware of who you are. Being a leader forces you to recognize and address your strengths and weaknesses.
Living up to your potential. Being promoted to a leadership role can give you confidence and help you realize your true potential. You deserve to be proud of what you've done and that pride can help your team feel good, too.
As an industrial supervisor in your workplace, you'll have the opportunity to make change happen, help others reach their career goals, and grow your own confidence.
How to become an Industrial Supervisor.
You've got the on-the-job experience. You know what your supervisor does every day. You're ready for your boss' job! But when a supervisor position opens up in your workplace, that may not be enough to get you the role. Get ready for opportunities to advance and expand your knowledge in the field by furthering your education. Not only will an Associate Degree in Industrial Supervision spruce up your resume, you'll learn the skills that will help you navigate your new position with ease. From quality control to organizational behavior, Penn Foster's online degree program can help you get the tools you need to take the next stop toward accomplishing your career goals. Want to know more? Talk to an Admissions Specialist at 1.800.275.4410 today!