Graduation 2019 is almost here
You earned it. Whether you've already completed your program or you're right on track to finish by May 1, 2019 (that's the deadline to be 100% finished with all exams), you are eligible to walk across the stage at the Mohegan Sun Arena in Wilkes-Barre, PA!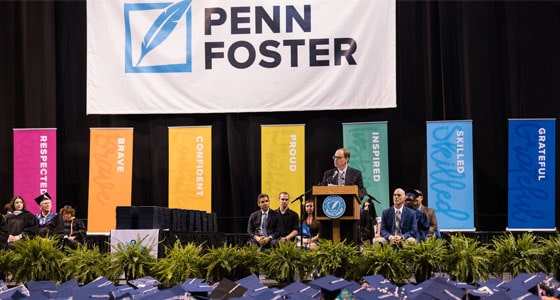 In 2018, we had excited families in the audience as we packed the arena for our grads with love, pride, and celebration. We know this year will be even bigger and better!
Why you should attend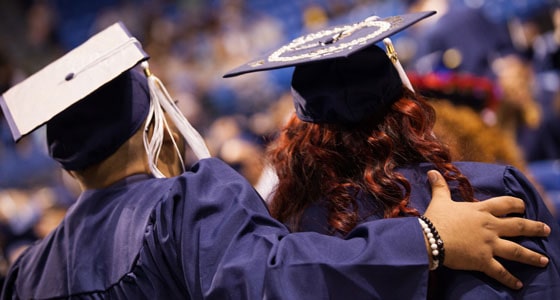 Graduating is a REALLY BIG DEAL. You've made sacrifices, kept yourself motivated when the going got tough and studied. A lot. You have a dream, a career you are passionate about having, and now you are one step closer to achieving it. You deserve to commemorate this life milestone in a major way.
Remember that others care about your accomplishment, too! You can bring your family, friends, and cheerleaders to show you some support. They will want to take tons of photos and that's OK! You deserve the limelight!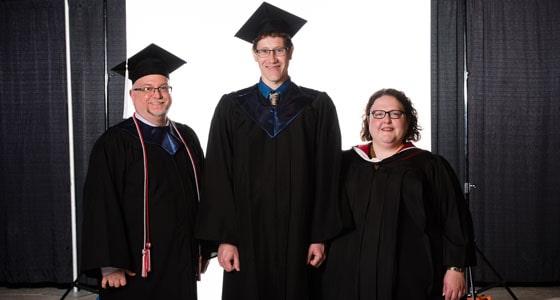 Aside from your own star power, we are going to make this fun! With an inspiring keynote speaker, musical performances, and a chance to meet fellow graduates and your instructors, there will be a lot happening you don't want to miss.
How to register and get tickets
If you have already graduated or know for certain you will be complete by May 1,2019, there is no better time than right now to grab your tickets and guarantee your attendance.
Graduate tickets are $37.50 and include your tassel and diploma holder. You must fill out a short registration form before you are able to make your purchase so we know who we're expecting. You must purchase your graduate ticket by May 1, 2019 at 6PM EDT. These will not be sold day of.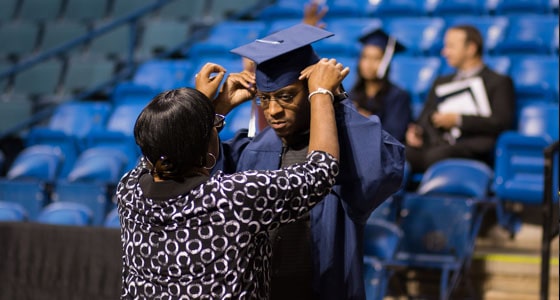 Guest tickets are $18.50 and should be purchased for everyone coming with you. There is no limit to how many you can buy. The arena can accommodate over 4,000 people so bring a big group! These tickets will also be sold day of if there are any available. To ensure you have a seat, we recommend purchasing in advance. Children under 2 years old will not need a ticket.
What you need to know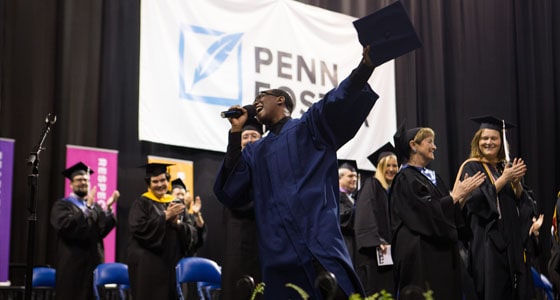 Being prepared is key! Here are the most important things to know to plan your big day:
Graduates will need to purchase a cap and gown. These are available from the Penn Foster Bookstore and are $35.00 + tax and shipping. These must be ordered by May 1, 2019.

You need to be academically complete by May 1, 2019 although you do not need to be fully paid off for your tuition. If you have any questions regarding your completion status, call Student Services at 1-888-427-1000.

Penn Foster doesn't have class rings available through the Bookstore, but you may order one from Jostens.

Diplomas will NOT be awarded at the ceremony. They will be mailed to you after you complete your program. We do not recommend bringing your diploma to the ceremony as there will not be a safe place to hold it.

There will be assistance for attendees with disabilities.

On the day of the ceremony, doors open at 12:00 PM EST and grads should arrive no later than 1:00 PM EDT for a procession starting promptly at 2:00 PM EDT.

Dress comfortably! There will be some standing around.

Food and beverages will be sold at the event.

Check out our recommendations on where to stay, what to do, and where to eat during your stay in Wilkes Barre, PA.
Set your goal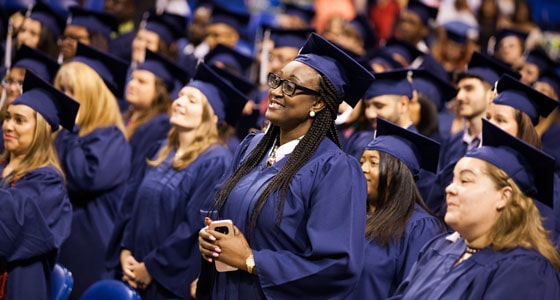 Trust us, the feeling you get in an arena full of people who have overcome major obstacles, pushed past people who didn't believe in them, and have surpassed their own expectations for themselves is inspiring.
Although you may be moving onto another degree or program after this, your graduation could be a once in a lifetime opportunity you don't want to miss.
Learn more about our 2019 commencement ceremony and get excited. YOU did it!