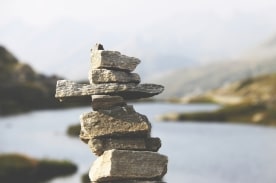 Balance for better.
You've read a few articles (or at least scrolled by one in your Facebook Newsfeed) that talk about the importance of work-life balance. You should have an even, fair balance between having a life and caring for your family and how much time and energy you dedicate to work, they say. That's absolutely reasonable! Balance is important; but in the workplace it means more than just ensuring you give even time to your life and your work. Balance also means pushing toward an equal and fair workplace in terms of things like gender and diversity, a goal we can all contribute to. Here's why it matters, how you can make changes to encourage balance for better in your job, and how everyone can break barriers and make a difference.
Balance in the workplace is more than a 50/50 split.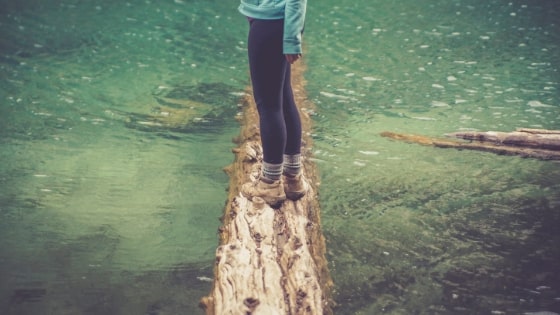 Often, when you see an article or blog about gender equality at work, you immediately think of this 50/50 split. There must be the same amount of women as men. Human Resources should spend time ensuring that they hire more women to balance this work equation. But it's often not that simple, and "balance" and "equality" don't necessarily refer to a perfect split. Think about it: in certain industries and careers that are male-dominated, women are hired if they have the appropriate education and training, but how many women pursue careers in those fields?
While there are certainly more than a handful of women and barrier breakers who've pursued successful careers in fields that were culturally considered to be more masculine, women and men have believed for a long time that there are certain jobs for certain genders. Whether you believe you shouldn't pursue an interest because it's too masculine or feminine, or not believing you're capable of doing the work either way, that lack of confidence can prevent you from working in a field you love.
Working toward a balanced workplace doesn't necessarily mean ensuring you have the same number of men as women at work; balance is more about supporting those who have an interest in your field, giving them the confidence to pursue the job or the promotion they're interested in.
Balance is also about how open your company is to women, how fair they are when hiring women and men, and what they do to ensure the best candidate for a position is hired.
Why balance matters.
"We are entering an exciting period of history," says the International Women's Day website, "where the world expects balance. We notice its absence and celebrate its presence." Besides expectation, though, bettering the balance means that everyone and anyone who is passionate about a career path, who works hard, is ambitious, and willing to continue learning should have the opportunity to realize their goals. It matters because better workplace balance means more qualified people filling roles and open positions not because of who they were born as but because they meet the necessary qualifications and will do the job well.
A balanced workplace also means having access and input from multiple perspectives. Together, you'll be able to work toward reaching your goals and have better outcomes as a group because everyone has a different piece of the puzzle they can contribute to problem-solving.
What's the PF balance?
Here at Penn Foster, we've grown, adapted, and worked toward balance for over 125 years. When Penn Foster (formerly called International Correspondence Schools) was in its heyday in the early 1900s, founder Thomas J. Foster recognized the need to make education available to women. With that in mind, he recruited Mary Brooks Picken and together they founded the Women's Institute of Domestic Arts and Sciences in 1916. This sister school would go on to educate and empower women for over 20 years through culturally accepted (for the time) work like sewing and dressmaking.
However, in that time period, you would have seen perhaps one woman per ten men working at ICS, outside of the women who were instructors for the Women's Institute. Today, we're excited to say that, from the instructors to the student advocates who help you each day, about 71% are women. But, even cooler? Fifty-five percent of our management is made up of women leaders.
That doesn't mean there isn't more work to do to encourage balance for the better, but we're always making progress!
How can you work towards bettering the world through balance?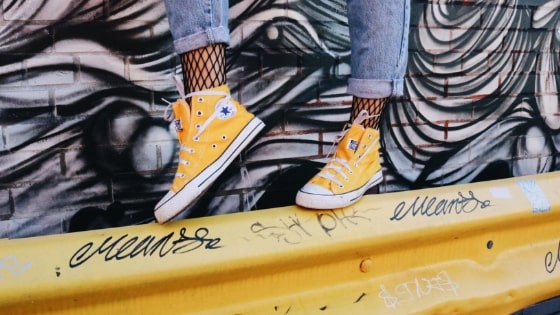 Change doesn't happen overnight, but someone does have to get it started. If you're worried you won't make an impact right away, stop! Even the smallest change can inspire bigger change in the future. With that in mind, here are a few ways you can take the first step toward impacting the world for the better.
Have you been working in your field for a while? Become a mentor! One of the biggest reasons it can be difficult to balance the workplace in some industries is because there's a lack of training or information for newcomers. Lend them a hand by showing them the ropes.

New to the field? Ask someone who inspires you to become your mentor. Besides learning from each other, you can be an example of how mentoring to can make a difference.

You can also be a student or alumni mentor. If you've graduated from Penn Foster or you're working on a program currently, becoming an Ambassador can help you hone your leadership skills, help the students you speak with gain confidence in themselves, and allow both of you to work towards finding balance.

Understand that equal doesn't always mean the same. One thing that we all, as humans, find frustrating is feeling like we're not being treated fairly compared with someone else. If someone has the same job title and responsibilities you do, you should be treated exactly the same in everything, right?

A good example of this is different schedules. Depending on circumstances, some men and women may require a more flexible schedule, being able to leave by a certain time of day or come in later than the rest of the team. Whether that's because they have family they need to take care of or responsibilities you're not aware of, you might be upset that they're allowed to do this when you aren't. Let's forget the fact that you like your current schedule just fine and your coworker is still completing all of their work on time. What works for someone doesn't necessarily work for you, but you're still doing equally well at your jobs. Part of encouraging balance in your workplace is understanding that "equal" doesn't always mean "the same." If you're both still completing the hours and putting in the effort you need to to get your work done, keeping an open mind and a having a tolerance for change in today's workforce can go a long way toward a shared goal.

Realize that you can do what you put your mind to and work towards being confident in yourself. This one can be the most difficult. Having confidence in your abilities seems almost arrogant, though it doesn't have to. You know your talents and interests better than anyone. If you know you would love to work in a field that goes against what's considered a social norm, go for it! You have knowledge and skills to back you up, don't doubt yourself. Not being confident is a big reason why many people don't apply for jobs or promotions they're qualified for. If you're not confident in your skills (yet), trying brushing up with an online course you can do around your schedule.
By building confidence, offering help to others, and realizing what balance really means, you can take the first steps toward making balance for better.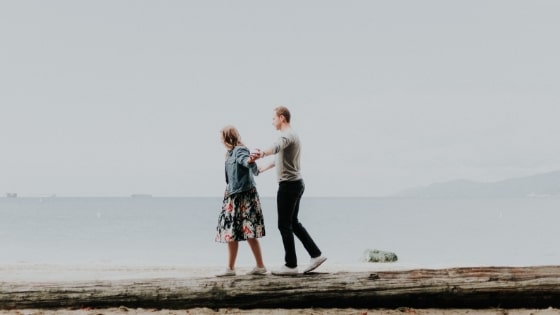 Better the world.
We all have a part to play in working towards balance, whether that means having more confidence in yourself or a coworker, finding a mentor, or being a mentor, or even just understanding that some people work differently than you do. We're #PFProud of all of our students and graduates who work toward bettering the balance in their workplaces. They've made a difference and you can, too.