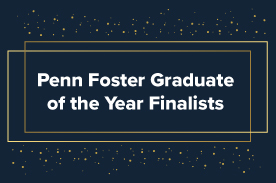 Graduate of the Year Finalists
It's no secret that Penn Foster alumni are off launching their careers and making the world a better place. This year we received over 200 Graduate of the Year submissions. Our graduates' stories blew us away. However, there were five that really stood out. While this graduation season wasn't exactly what we expected, we're still absolutely thrilled to share with you our Graduate of the Year finalists and celebrate yours, and their, success. Read their stories.
Keyana Beamon
With a love for animals and passion for education, Keyana Beamon found a home within Penn Foster's Veterinary Academy.
First earning her Veterinary Assistant Career Diploma in 2013, Keyana was just starting out. While working at Banfield Pet Hospital, her manager encouraged her to follow her dreams and pursue higher education. She returned to graduate from the Veterinary Technician Degree program this year, putting what she learned at Penn Foster to work every day at the hospital.
"Graduating the veterinary technician program [was] a life changing thing for me," said Keyana.
A mom, Keyana knew a traditional college schedule wouldn't work for her lifestyle. Penn Foster's online, self-paced program gave her what she needed and helped her reach her goals.
"Having a kid and working full time, [with Penn Foster] I felt I could study at any time," she said.
Since graduating, Keyana earned a raise at Banfield Pet Hospital and was given the opportunity to move to Richmond, VA, an area she always wanted to settle in.
Now, she's helping mentor colleagues and friends, keeping them motivated as they work their way through our vet tech program. In the future, Keyana plans to continue her education.
"[Penn Foster] made a huge impact [on my life] ... I feel like I'm able to tackle the world," said Keyana.
Listen to Keyana's full story on our Alumni Spotlight Podcast.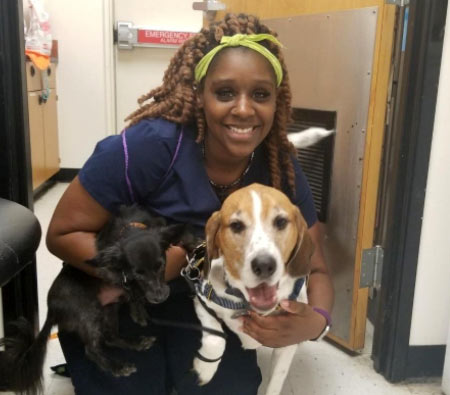 Gwen Brignall
Gwen may know better than anyone that the path towards reaching your goals isn't always an easy one. Thankfully, she didn't let anything stop her.
Gwen originally started her journey with Penn Foster as a veterinary technician student. But, after some personal struggles and recognizing the emotional aspects of the job, she came to realize that was not the path for her.
Then, Gwen and her now husband, Justus, reconnected. He knew Gwen had a passion for healthcare and encouraged her to enter the field.
"He's been an amazing supporter. I wouldn't be where I am without him," said Gwen.
She worked as a home health aide, but again, the emotional aspects of the job took a toll on her. She was determined not to give up. The birth of Gwen's son was the motivation she needed to pursue an education. She wanted to provide a better life for her family.
"[My son] was the ultimate motivation I needed to follow through on finishing my education and bettering myself as best I can," said Gwen.
A graduate of our Medical Administrative Assistant Career Diploma program, Gwen is now studying her way through our Medical Billing and Coding program.
"[Online education] has made such an impact...I wanted to be a stay at home mom and be there for my son. [Penn Foster] just checked all my boxes," she said. "Online learning is still a lot. But, once you prioritize and set aside the time, you'll be amazed at how far you'll go."
Now, Gwen is eager to put her degrees to work. She's 80 percent complete with the Medical Billing and Coding program and plans to take the certification exam once she graduates.
"Nothing is going to stop me. I'm going to keep going. Penn Foster's online program has been such a blessing," she said.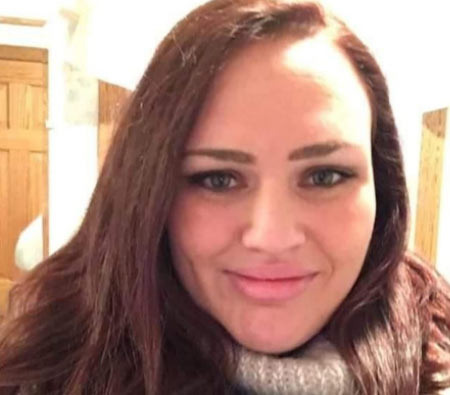 Cyndee Lougee
As a mom, wife, coach, and athlete, Cyndee needed a school that worked with her, not against her.
"Penn Foster offered exactly what I needed in a college education," said Cyndee. "I needed flexibility so that I wouldn't have to sacrifice time."
First struggling with health issues and then the frequent moving that came with her husband's career, Cyndee found it hard to commit to a traditional college setting. She first found Penn Foster as a fitness and nutrition student earning her certificate in 2011. But her passion has always been in art. An artist from a young age, Cyndee knew she wanted to be a graphic designer.
"I looked back at what I had succeeded in through education in my adult years and remembered Penn Foster had been my only route of success," said Cyndee.
Cyndee enrolled in our Graphic Design Associate Degree program and graduated with honors. Just before graduating, she launched her own graphic design business, a real dream come true for her.
"I fulfilled my goals," said Cyndee. "Associate Degree of Graphic Design (check), graduated with honors (check), small business owner/graphic designer (check). The honor and joy I felt [when I got my degree] exceeds many moments in my life."
Now, Cyndee is doing what she can to advance her business. She recently enrolled in our Marketing Associate Degree program. Using what she's learning in her lessons, Cyndee believes she'll be better able to serve her clients.
"I really believe this degree will give me the step up and further help the people I work with," she said.
Cyndee credits her success to Penn Foster's flexible, online learning platform. Because she sets her own schedule, Cyndee hasn't had to sacrifice family time, coaching, or volunteering efforts.
"With Penn Foster, everything is set up to make it as convenient as possible for somebody that can keep their motivation going, have a balanced schedule, and makes you stronger as a person," said Cyndee.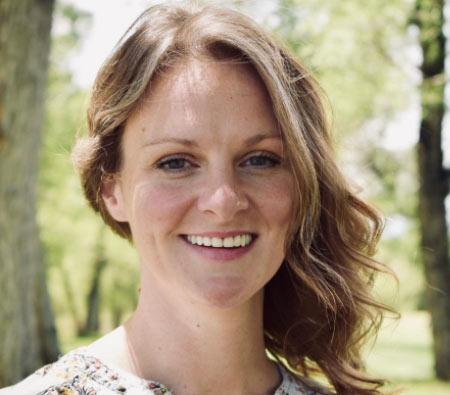 Carla Perrio
Carla's love for teaching and the desire to provide the best learning environment for her students lead her to Penn Foster.
A military wife, Carla and her family moved frequently. Earning a bachelor's degree in animal production, she worked as a veterinary technician and enrolled in Penn Foster's Veterinary Technician program. But, burnout and the opportunity to change jobs put Carla on a different career path.
She became a preschool teacher. Her desire to shape young minds and effectively teach made her decision to enroll in our Child Development Associate (CDA) Credential Preparation program an easy one.
"I never thought I would make a major career turn at 40 years old. Penn Foster helped me to reach my goals in a short time and cheered me on every step of the way," said Carla.
Now, Carla works in a daycare and preschool teaching private kindergarten. She earned her CDA and has been promoted three times since graduating. Carla puts what she learned at Penn Foster to use in her classroom.
"As I've been getting my class together and going through things, I've had moments where I'm like 'we discussed that in class.' So, it's nice to know that what I learned in class I'm using in real life," she said.
At work, Carla's classroom has become the example for other classrooms. Her boss has also given her more responsibility and she has the opportunity to train new hires. Carla has also taken her love for teaching to her church where she teaches CCD classes.
"[Penn Foster] has given me the opportunity to move up in my job and have the skills I need to thrive in the education job market," said Carla.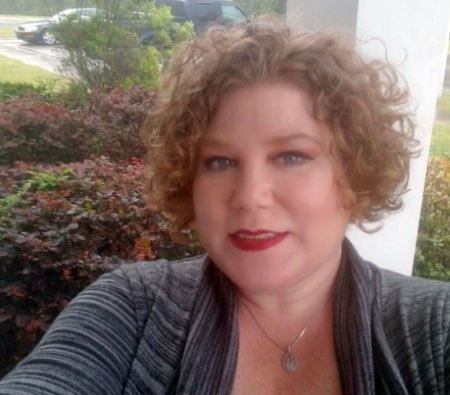 Stuart Spohn
With a desire to help his company thrive, Stuart enrolled in Penn Foster.
Working over 50 hours a week, Stuart studied his way through our Business Management program. Since graduating, he began to pursue his MBA with a focus in leadership.
Now, Stuart is the director of sales for a multi-million-dollar, private sector company. He's working on expanding the company at a local and global level.
"I look forward to the future and am grateful for the education I received from Penn Foster," he said.
While working full time and raising a family wasn't always easy, Stuart's dedication and desire to do more helped him succeed. With Penn Foster's flexible learning model, Stuart was able to put what he learned in class to work.
"I [was] able to take advantage of going to school while holding a professional career and able to apply what I was learning directly into real world application," he said.
Stuart also credits his success to his family and is appreciative of his wife who encouraged him as he studied after work each night until he graduated.
About his family, Stuart said, "we try to play as hard as we work." Together, they make time to snowboard, rock climb, and mountain bike. Last summer, Stuart completed his first Ironman competition. Stuart also regularly runs with his wife and daughter and competes in ultra-marathon trail races.