Earn Your Retail Management Associate Degree Online
Our flexible online Retail Management Degree can help you take the next steps toward a career in management with clothing stores, grocery stores, and other retailers, from home and around your schedule.
Why Become a Retail Manager?
If you're interested in taking on more responsibility at work and enjoy customer service, becoming a manager in your retail store could be the right fit for you. With an average yearly salary of $40,350,¹ now's a great time to make the first move toward gaining the additional skills and knowledge that can help you take the next step in your career path. And with Penn Foster College's online Associate Degree in Retail Management, you can study on your schedule, whether you're at home or on the go!
Why Choose Penn Foster College?

Affordable
At up to $79 per credit, and 3 easy payment plans to choose from, we can help you fit college into your budget.

On-Demand Learning
No set class schedules so you set the pace and study when you can. Access instructors and coaches through text, phone and email or chat with fellow classmates online.

Prepare for in-demand careers
You can gain the knowledge, skills, and credentials to move toward success along a new or existing career path.

Mobile-Friendly Flexibility
Our 24/7, on-demand learning platform is easy to use – at home or on the go – and you decide when to start and take your classes.

Personalized Goal Tracking
With our progress-tracking and goal-setting tools, you can customize your study and exam schedule to help meet your personal goals.

All-Inclusive Program
Connect in real-time with your peers in your career area in our discussion boards.
A Customized Learning Experience
With interactive, mobile-friendly courses, progress-tracking and goal-setting tools, and personal coaches to help you succeed, the Penn Foster Experience (PFx) is an online learning experience like no other!
Retail Management Course Details
Our online Retail Management Associate Degree consists of 4 semesters of general education and industry specific coursework. You'll cover topics such as Principles of Management, Internet Marketing and E-Commerce, Consumer Behavior, and more!
Retail Management Tuition
With flexible, affordable payment options, you can get started on your Retail Management Associate Degree online today!
I was able to work full-time and study at my leisure, either at lunch time or at night. The program provided all the materials I required to have a successful education and understanding of the program.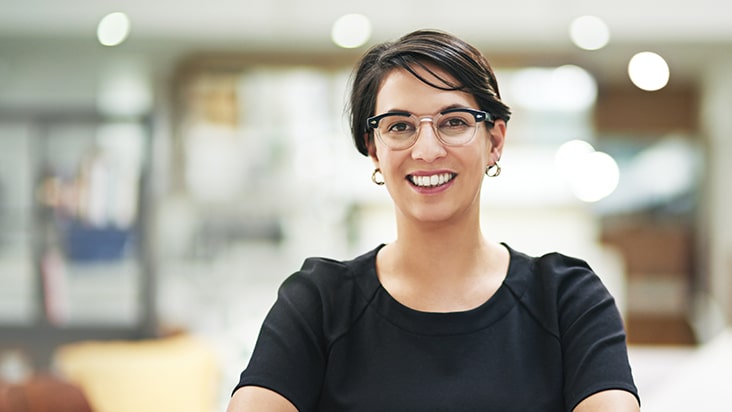 Ready To Enroll?
Get started today on your path toward career advancement with Penn Foster College's flexible online Associate Degree in Retail Management!
Enroll Now
Hundreds of leading employers and workforce organizations partner with Penn Foster to attract, develop, and retain talent for today's in-demand middle skilled occupations.