Earn Your Furniture and Cabinet Maker Diploma Online
Learn the skills that can help put you on a path toward a meaningful, creative career, a lucrative side business, or rewarding hobby. At Penn Foster Career School, you can complete the Furniture and Cabinet Maker program in as little as four months – all while you train at home at a pace that's right for you.
Why Learn Furniture and Cabinet Making?
Furniture and cabinet makers have career opportunities to work in various businesses such as retail stores, repair shops, cabinet manufacturers, and have the option of opening their own custom design shop. The Penn Foster Career School Furniture and Cabinet Maker online program includes practical exercises and a Work Experience Option to give you hands-on training and field experience. Receive a variety of tools to get you started, including a tape measure, combination square, T-bevel, hammer, chisel set, dovetail saw, c-clamp, and videos.
Why Choose Penn Foster Career School?

Start and Study When You Want
Learn at home or on the go through our custom-designed, mobile-friendly student portal, available 24/7.

Dedicated Success Coaches
Our Success Center is made up of Certified Instructors and Success Coaches, Teaching Assistants and Student Help Staff — all working to help you succeed.

Curriculum for Success
Get the skills and knowledge to help you prepare for a career in Furniture & Cabinet Making.

Set Your Goals and Pace
Customize your study and exam schedule with progress-tracking and goal-setting tools that keep you moving forward.​

Proven Reputation
With 58,000 + graduates in 2019 from our accredited high school, career school, and college, you're in good hands!

Connect with other students
Connect in real-time with other Furniture & Cabinet Maker students in the Penn Foster Community.
A Customized Learning Experience
With mobile-friendly coursework, progress-tracking and goal-setting tools, virtual simulations, informative videos, and personal coaches to help you succeed, the Penn Foster Experience (PFx) is online learning like no other.
Furniture and Cabinet Maker Diploma Program Course Details
A skilled furniture and cabinet maker needs a knowledge of various tools and techniques to create the end results they envisioned from the start. Learn box-building basics, layouts and plans, cabinet design, construction, and installation, furniture design by period, how to choose stock, hardware, how to apply top coats and finishes, and more.
Furniture and Cabinet Maker Tuition
With flexible, affordable payment options, you can get started on your Furniture and Cabinet Maker Diploma online today.
I have my own online business. I am part owner, a designer, maker and product processor.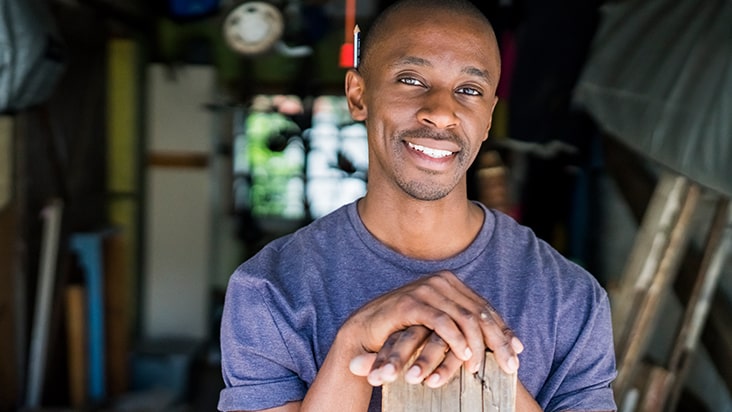 Ready To Enroll?
Get started today on your path towards career advancement with Penn Foster Career School's online Furniture and Cabinet Maker Program.
Enroll Now
Hundreds of leading employers and workforce organizations partner with Penn Foster to attract, develop, and retain talent for today's in-demand middle skilled occupations.