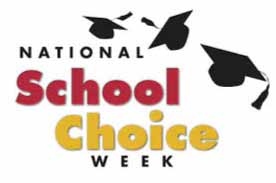 Last week was designated as National School Choice Week and is a nonpolitical and nonpartisan celebration of effective education options for children. The week shines a positive spotlight on all types of education options for children – from traditional public schools to public charter schools, magnet schools, online academies, private schools, and homeschooling.
Each student learns differently and where you decide to either continue your education or restart your education, you have the right to choose what is best for your education and future.
National School Choice Week is geared towards raising awareness and putting appropriate pressure on legislators to continue allowing families to choose the school and the curriculum that is right for their child. Sometimes that means choosing a school outside of your school district, but for many Penn Foster students, it means opting out of a "traditional" school, and enrolling in an online high school, which provides and accredited, flexible alternative.
Penn Foster supports your choice of education path and can assist your journey whether you are in high school or looking to finish up your high school degree.
Check all of our online Penn Foster High School options.