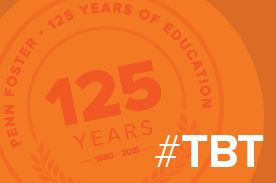 In 2014, Penn Foster was given a place on a panel at SXSWedu. Our panel was voted in through an online voting period and through the work of Penn Foster's students and faculty we were fortunate to be chosen. As we look back on our last 125 years, our participation at SXSW was a milestone for Penn Foster as we look to assist students for the next 125 years.
Here is our panel discussion at SXSWedu, entitled "Online Education as a Passport for Learning". Leading the panel is Penn Foster's CEO, Frank Britt.
Following the panel discussion, our Penn Foster team conducted post panel interviews with our panelists.