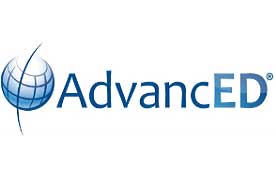 AdvancED is the largest community of education professionals in the world. They are a non-profit organization that conducts rigorous, on-site reviews of Pre-K - 12 schools to ensure that all learners realize their full potential. AdvancED serves as a trusted partner to 34,000 schools by showing a commitment to helping schools improve - and now, Penn Foster High School is proud to announce that we are one of those partners! After a thorough review, AdvancED made their accreditation decision based on Penn Foster's strong culture, deep concern for student success, and unique use of digital learning technologies and resources.
So what does this mean for Penn Foster High School students? While AdvancED accreditation gives Penn Foster High School broader recognition throughout the country, it also speaks to the credibility and academic strength of our high school program. AdvancED accreditation also demonstrates Penn Foster High School's dedication to continuous improvement in all that we do - whether it's providing students with a high quality academic experience and modern curriculum or our strong support system and Student Community.
For more information about Penn Foster High School's accreditation with AdvancED, check out this press release or head to AdvancED's website to learn more about their organization.