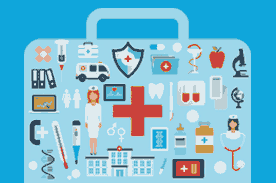 Originally Published on AccreditedSchoolsOnline.org
When students take a class in a traditional classroom environment, they usually sit at a desk, surrounded by their peers. The teacher and class gather every day (or week) at a set time and spend a set amount of time together. Students may work together on class projects and may decide to continue their interaction outside of the classroom setting.
With distance learning, students can usually "show up" whenever it is convenient for them. Because the coursework is online, they can generally access it anytime, and from anywhere. The digital learning experience may include watching a pre-recorded or live streaming video or reading and working with online, interactive text. Communications with the teacher -- and perhaps with classmates -- take place electronically. Instead of raising their hand to ask the teacher a question, students shoot the instructor an email or online message. Often, students are able to progress at their own speed, taking the time they need to digest a complex concept or a new list of medical terms.
Because online education is so flexible, it requires a great deal of personal accountability and self-motivation. Online education works best for adults who are willing to do whatever it takes to advance their education – even if "what it takes" is logging onto the computer after tucking the kids into bed after a full day of work.
Medical assistant programs online can also follow a hybrid or blended approach, requiring a combination of web-based and in-person learning. Students can avoid attending classes on campus, but have to complete a clinical experience at a local health care setting under the supervision of a qualified health care professional. Online medical assistant programs can help their students find appropriate clinical settings.