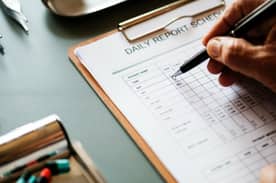 What skills do you need to be a pharmacy technician?
Skilled pharmacy technicians are crucial to a well-run pharmacy and play a vital role in the healthcare industry. Working in a variety of environments, including retail pharmacies, mail-order pharmacies, and hospitals, a pharmacy technician assists the pharmacist in dispensing medication or compounding medications and answering patient questions concerning their prescriptions. With a steadily aging population and an increase in chronic illnesses in the United States, the need for trained pharmacy technicians is projected by the Bureau of Labor Statistics to grow at least 7% in the next ten years, making over 420,000 open positions available. With an increased need for skilled technicians, there's no better time to take the first step toward a rewarding career. Here are some essential skills you'll need as a pharmacy technician professional.
Pharmacy technicians are detail-oriented.
As a working pharmacy technician, you'll be expected to keep track of patient information, as well as accurately assisting the pharmacist in filling prescriptions. Serious health problems and complications can result from the incorrect combination of medications and patient safety is a crucial element of healthcare. Through online pharmacy classes, you'll learn the knowledge that can build a foundation for the day-to-day work you'll do on the job.
Good communication skills are required.
Even more important than being a people person, it's essential for a good pharmacy technician to have solid communication skills. Besides having to clearly take prescription information over the phone from prescribers, you need to be able to ask the right questions and listen closely to patients and doctors to determine what action, if any, needs to be taken.
In flexible, self-paced lessons like Pharmacology and Pharmacy Management, you'll become familiar with the different body systems, diseases, disorders, and their treatments that can prepare you to provide the right information to patients.
Customer service plays a big role in the work of a pharmacy technician.
While some pharmacy technicians can end up working in a mail-order pharmacy with little direct contact with patients, most will work in a retail or hospital environment. Working in a fast-paced, patient-centric environment means that you need to be able to effectively interact with a variety of personalities. This means being polite and helpful to all patients, and being able to keep your cool when a patient is upset about something.
If you don't have prior customer service experience, you can strengthen your soft skills through our online career readiness courses.
How to decide which pharmacy technician training program is for you.
You know a self-paced, online program is going to work best for your schedule but what training course is the right fit for you? Penn Foster offers two online pharmacy technician courses: the Pharmacy Technician Professional Career Diploma offered through Penn Foster College and the Pharmacy Technician Diploma. Both programs allow you to work through your courses on your schedule, with no due dates or deadlines, but there are some differences that could impact your choice.
Here's what you get with each program.
| | | |
| --- | --- | --- |
| | Pharmacy Technician Professional | Pharmacy Technician |
| ASHP/ACPE Accredited | ✔ | |
| Modeled against ASHP nationally recognized standards and regulations | ✔ | |
| Prepares students to take National Certificaton exams: PTCE and ExCPT | ✔ | ✔ |
| Includes Certification Review Course | ✔ | ✔ |
| Graduates receive access to PTCE practice test ($29 value) | | ✔ |
| Graduates receive PTCE exam sponsorship ($129 value) | ✔ | ✔ |
| Includes Practical Labs of hands-on activities to help demonstrate and apply skills learned | ✔ | |
| Includes full Practice Kit of items needed to perform Practical Labs ($475 value) | ✔ | |
| Students have option of eBooks or textbooks (5 books) | ✔ | ✔ |
| Hands-on experience through a 160-hour Externship | Required | Not Required |
| Includes Virtual Exercises to help in mastering skills: | | |
| Soft Skills Simulation | ✔ | ✔ |
| Counting Medication with Prescription Interpretation Simulation | ✔ | ✔ |
| Processing a Cash Transaction Simulation | ✔ | |
| Preparing Medication for Automated Dispensing with Bar Coding Simulation | ✔ | |
No matter which online pharmacy tech course fits your needs, you'll be prepared to sit for national industry certification and take the next steps toward finding a job you enjoy going to each day.
Learn the skills and knowledge to help you prepare for a new career path.
If you're looking to start a career in an in-demand industry, now's the perfect time to prepare to become a pharmacy technician! If you want to discuss which course fits your needs in more detail before enrolling, you can reach out to one of our dedicated Admissions Specialists today at 1-888-427-6500.
¹ Bureau of Labor Statistics, U.S. Department of Labor, Occupational Outlook Handbook, Pharmacy Technicians, on the Internet here.