Prepare for a career as an auto repair technician
Take the first steps towards a career as an auto mechanic and gain knowledge and skills relevant for working in settings like established repair shops, car dealerships, or even your own garage. Learn on your own time, at your own pace, all at an affordable price!
Prepare to take the ASE certification exams
The Penn Foster Career School Automotive Repair Technician Program, developed by ASE Master Technicians and leading experts in the field of automotive technology, will teach you relevant skills and subject matter. Through interactive content, video animations, terminology challenge games, recorded lectures, and optional real-world practical exercises, you can train at home on your own time as you prepare to take the National Institute for Automotive Service Excellence (ASE) certification exam.
Why Choose Penn Foster Career School?

Start and Study When You Want
Our mobile friendly, custom designed student portal is easy and intuitive to use at-home or on-the-go.

Dedicated Success Coaches
Our Success Center is made up of Certified Instructors and Success Coaches, Teaching Assistants and Student Help Staff all working to help you succeed.

Video Resources
Students enrolled in the Auto Repair Tech Career Diploma Program are eligible for discounted rates for the
Classic Car Restoration Club
online how-to videos.

Set Your Goals and Pace
With our progress-tracking and goal-setting tools, you can customize your study and exam schedule to help meet your personal goals.

Proven Reputation
With over 45,000 graduates across our High School, Career School, and College in 2016, as well as our stable accreditation, you can know you are in good hands!

Connect With Other Students
Connect in real-time with your peers in your career area in our Penn Foster Community.
Work Experience Option
Upon completion of your program, the self-arranged Work Experience Option allows you to seek out and gain experience as an auto mechanic with an employer near you. Though this is not required for program completion, this optional exercise allows you to gain practical, hands-on experience in a work environment.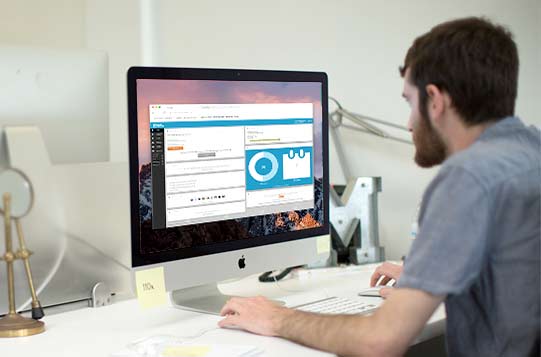 A Customized Learning Experience
With interactive, mobile-friendly courses, progress-tracking and goal setting, and personal coaches to help you succeed, the Penn Foster Online Learning Experience (PFx) is designed to help you succeed!
Developed by ASE Master Technicians
Your curriculum is structured to help you prepare for the National Institute for Automotive Service Excellence (ASE) Certification Tests, covering:
Engine Repair
Automatic Transmission/Transaxle
Manual Drive Train & Axles
Suspension & Steering
Brakes
Electrical/Electronic Systems
In addition, graduates of the program can receive up to two ASE Certification Practice test vouchers!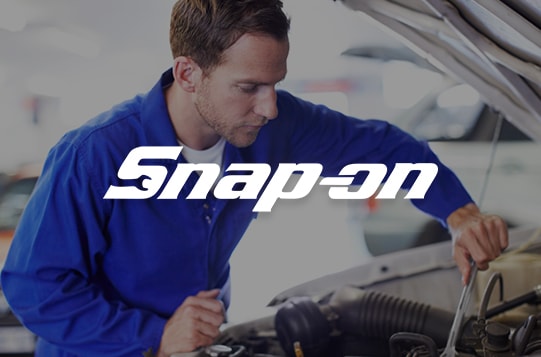 Snap-on Tools Student Discount
Students enrolled in the Auto Repair Technician program are eligible to participate in the Snap-on Student Excellence Program. This program allows students in trades and technology education programs to purchase high-quality Snap-on tools at a preferred student discount.
Tuition
With flexible, affordable payment options, you can get started on your auto repair technician training online today. Plus, as an auto repair graduate, you will receive up to two ASE Certification practice test vouchers so you can feel confident in what you've learned before taking the Automotive Service Excellence certification exam.
I've been wrenching for 7 years so I'm familiar with cars, just not a lot of the more technical stuff; so when I started the program, everything just started to make sense, and was very easy for me to understand. I plan on getting state certified soon and staring my own mobile repair business...THANK YOU PENN FOSTER!

The Small Engine Repair Program provided me with a foundation of knowledge that has allowed me to begin the career of my dreams. I am very satisfied with the program that I completed at Penn Foster. Penn Foster Career School fulfilled everything they promised me in all aspects of taking this program.

Penn Foster cares about the student body and they want to see each and every one of us grow and be successful. I am absolutely honored to be apart of an organization like Penn Foster. The instructors are very thorough and I gained so much information from the career program I had chose.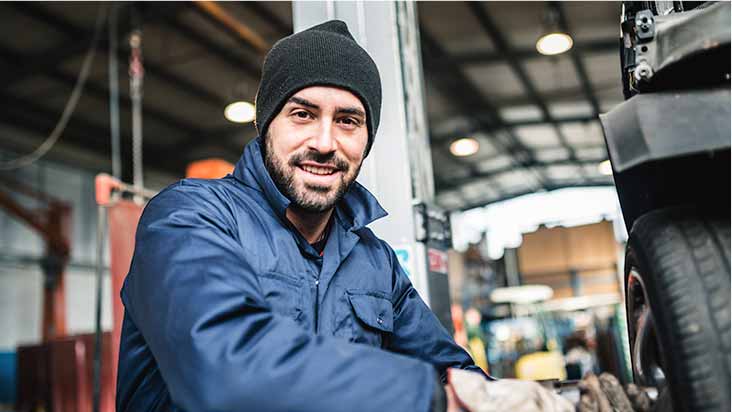 Ready To Enroll?
Get started today on your path toward helping others as an auto repair technician with Penn Foster Career School's accredited, online program.
Enroll Now
Penn Foster partners with hundreds of secondary & post-secondary schools, employers, and youth organizations.