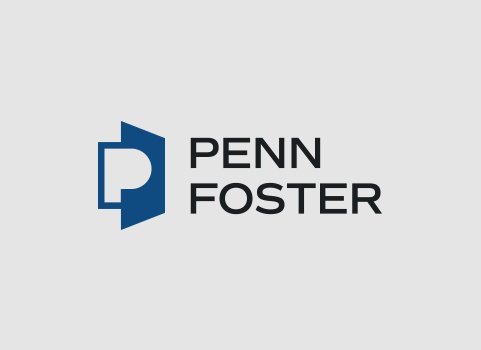 Child Care and Education
Student Stories
Catch Up With 2013 Graduate of the Year De Janiera Thomas
De Janiera Thomas never imagined she'd accomplish as much as she has. In what she describes as a dark time in her life, De Janiera found Penn Foster and began pursuing her education. Now, she credits the school with her confidence and career. Since earning the title Graduate of the Year in 2013, De Janiera has advanced her education and found a career path she loves. Catch up with De Janiera and learn how education helped her succeed.
De Janiera Thomas thought an education was out of reach. Finding a school that worked with her full-time work schedule seemed impossible. During what De Janiera describes as a dark time in her life, she found Penn Foster and realized higher learning was possible.
With a passion for education and while holding a job at a daycare, she began earning her Associate Degree in Early Childhood Education. Once she graduated, De Janiera was named our Graduate of the Year in 2013
After graduating, De Janiera saw an immediate payoff from her degree and a boost in her salary.
"Once I finished my Penn Foster degree the first thing I did was go to my boss's office," said De Janiera. "I ended up getting a $3 raise."
Since then, De Janiera has also completed our Administrative Assistant program and earned her bachelor's degree in early elementary education as well as special education from Western Governors University.
"[Penn Foster] actually set the tone for everything else I did," said De Janiera. "...It really instilled the confidence in me to be able to get my education alongside working."
De Janiera now lives in California where she works full time at Versalus Health and as a nanny to two toddlers.
"My degrees have definitely helped me get my foot in the door at the corporate company," she said.
De Janiera credits her general education courses as well as her administrative assistant program with the success she's had at Versalus Health. She also uses what she learned in her early childhood education program to effectively communicate at work and with the children she looks after.
"Learning how to communicate with young children and the patience that you learn about in the studies actually applies to adults in a major way," said De Janiera. "All of those principles are the basis for everything that I do, and it started here at Penn Foster and absolutely comes into play with work and the family that I work for now."
De Janiera hopes to be a role model for those who have an overwhelming schedule and feel like education is out of reach."I was working three jobs at the time when I was doing my studies and it was totally possible," she said. "[Penn Foster] is affordable. It gave me so much freedom to be able to do the course on my own."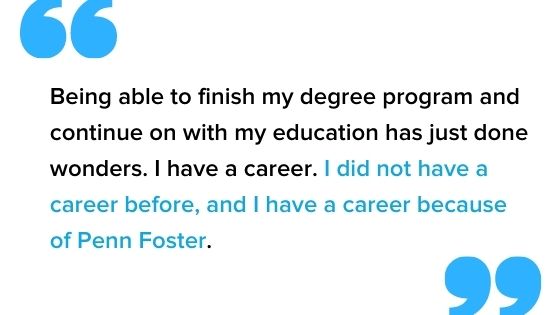 De Janiera now has the confidence she needed to succeed and credits Penn Foster with her success.
"It was an irreplaceable experience and opportunity for me," said De Janiera. "I would probably still be in that dark place now feeling like I had absolutely no options. Being able to finish my degree program and continue with my education has just done wonders. I have a career. I did not have a career before, and I have a career because of Penn Foster."
Learn more about online education.
Penn Foster's online programs may help you take the next steps in your career. Our admissions specialists are here to help answer your questions. Call us at 1-800-275-4410 to get started.