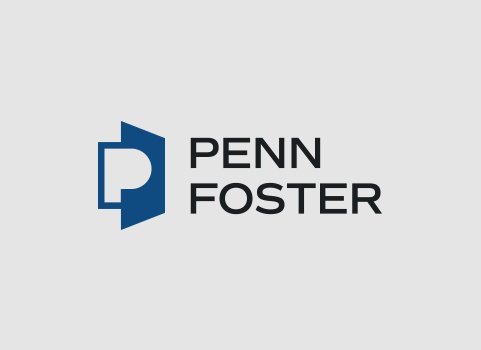 Veterinary
Student Stories
Q&A With a Veterinary Technician Graduate
Working two jobs, Jessica Carter knew online learning was her best option. Now, she puts her degree to work as an RVT and training coordinator. Jessica is also working towards her bachelor's degree. Here's how Penn Foster helped her.
Jessica Carter was working in entry level jobs in clinics and animal shelters when coworkers encouraged her to enroll in Penn Foster's online veterinary technician program. With two jobs, online learning worked for Jessica. Now, Jessica works as an RVT and training coordinator at Upstate Vet in Asheville, North Carolina. With a passion for learning and teaching, she helped develop and put into practice a training protocol at her clinic. Jessica hopes to teach and speak at conferences in the future, and is working toward her Veterinary Technology Bachelor of Applied Science degree with Penn Foster.
What would you say you liked about the veterinary technician program?
Jessica: Oh, there's so much. I have quite a background in veterinary medicine. So it was really nice to dig into the why behind everything and get an idea, more in-depth, of why we're doing things a certain way in veterinary medicine and really understanding the biology behind things and the anatomy behind things. And getting better at writing and public speaking. So, I really enjoyed that aspect of the program. I really loved the webinars, they were probably one of my favorite parts. And getting to know the teachers.
Read more: The Difference Between a Vet Technician and a Vet Technologist
What did you like most about pursuing an education online?
Jessica: I've always worked my whole adult life, so I really had to have something that worked around my schedule...I really had to find something that would fit into the time that I had. And that was one of the biggest appeals of Penn Foster. I was able to work around my schedule. There wasn't a set time I had to be in class, because if I had to pick up a shift for work I didn't want to lose out on my classwork. So, being able to have that flexibility and access wherever I wanted to go. I didn't have to sit down in a school. I could take my laptop with me and have an hour break at lunch. So that was a huge factor in me choosing Penn Foster.
Read more: What Does a Vet Tech Do?
How do you feel you compare to your coworkers, having a Penn Foster education?
Jessica: That's a tough one. My coworkers are amazing. They're very experienced, very knowledgeable. Most of them are licensed techs. Sometimes it feels like because I went through an online school and I really had to push myself and really have a lot of initiative to be able to go through and find the resources that I needed, and having that online support from all these different people. I think sometimes there are things I have a little more insight on. Not necessarily that the education is better, but it sticks a little bit harder. I love Penn Foster. I love the program. I'm not downing anyone else's program. But, I'm a Penn Foster advocate all the way.
Read more: Is Penn Foster Legit?
What does it feel to be a Penn Foster graduate?
Jessica: If I ever see something online like, 'hey, I'm looking at online schools, who do you guys recommend?' I always say Penn Foster. Number one, always. I feel so supported. Going to [Veterinary Meeting and Expo] VMX this past year and meeting Dr. Jim and other students and really seeing the community behind Penn Foster from all over the place feels really great and feels like you have this extended family. You can go into the community and talk to people who are in the same parts of the program as you, even if they're in Alaska and I'm in North Carolina, we can still talk about what we're going through. It's just a really good feeling of community and it feels pretty empowering.
Listen to Jessica's full interview and interviews from more veterinary technician alumni on our Alumni Spotlight Podcast, or read Nicole's interview to learn how she balanced working fulltime and parenting with her online vet tech degree.
Learn more about online education.
Penn Foster's veterinary programs offer self-paced, flexible ways to learn. Our admissions specialists are here to help answer your questions. Call us at 1-800-275-4410 to get started.