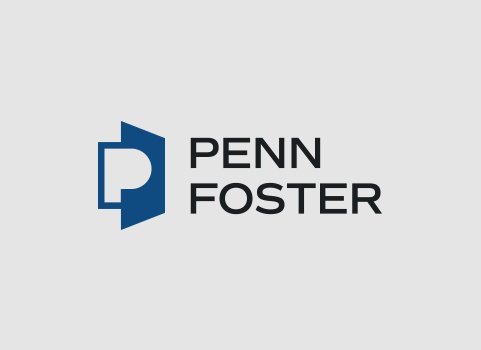 Skilled Trades and Industrial
How to Become a Residential Electrician
Are you interested in how electrical systems work? Do you like to solve problems and find solutions for them? Are you someone who likes to work with their hands and do something a bit different each day? Becoming a residential electrician could be the right career for you. Here's what you should know about the job, the salary, and how to get started!
Is becoming a residential electrician right for you?
Are you interested in how things work? Do you like to solve problems and find solutions for them? Are you someone who likes to work with their hands and do something a bit different each day? If the answer is yes, becoming a residential electrician could be the right career path for you! Here's what you should know about what electricians do, the training you need to get started, and more.
What does a residential electrician do?
A residential electrician is a tradesperson who installs and repairs wiring and electrical systems found in residential homes or apartment buildings. Residential electricians can work in existing homes or as a contractor for new construction. Most work independently instead of collaboratively, either owning their own electrician business or working for a local electrician company.
Skilled electricians are required to know how to read blueprints, which include technical diagrams of electrical systems that show the locations of circuits, outlets, and other equipment. They should also be familiar with the various tools — both power tools and hand tools — that they'll use day-to-day on the job.
The daily work of an electrician can vary based on what jobs need to be done, but most often they'll find themselves identifying and troubleshooting electrical problems, and repairing or replacing wiring, equipment, and fixtures.
What is the average salary of a residential electrician?
Electricians are skilled, trained workers and, typically, their pay reflects that. In 2018, the average entry-level salary for a new electrician was $55,190. The amount you can earn in the field depends on your experience, the company you work for, the state you live in, and more. For example, apprentices will start at a lower salary than a worker who has been in the profession for ten years. However, the salary for an apprentice can increase as you learn to do more.
How long does it take to become a residential electrician?
Becoming a residential electrician involves both academic and hands-on training to build a strong foundation of skills that can help you prepare for success in the field. With Penn Foster Career School's online residential electrician program, you can complete your studies in as little as 7 months from home, on your schedule.
Through your courses, you'll grow your knowledge of the job, what it takes to do the work, and more. You'll take classes such as
Electrical Fundamentals. In this course, you'll get a general overview of the skills and knowledge required of a residential electrician, including basic electrical terms and concepts.
Reading Electrical Drawings, Schematics, and Blueprints. Diagrams and blueprints are essential for both planning and executing the installation of wiring and electrical components.
The National Electrical Code. You'll learn how to use the National Electrical Code in order to ensure your work complies with their guidelines.
After completing academic coursework, many electricians pursue hands-on training through apprenticeship programs, which can take 4 to 5 years to complete. While training as an apprentice, electricians generally work under the supervision of more experienced workers. Once the apprenticeship program is completed, electricians are considered to be journey workers and are able to perform duties on their own.
Do you need to be licensed to work as a residential electrician?
Most states require electricians to pass a test and be licensed to legally work in the industry. Requirements can vary state to state, so it's important to understand the specific education and training your home state considers essential. Before taking the next steps toward building a career in the field, contact your local or state electrical licensing board or check the requirements that can be found on the National Electrical Contractors Association's website.
After earning your license, depending on your state regulations, you may occasionally be required to take continuing education courses in order to maintain your license.
Prepare for a career you enjoy with Penn Foster.
The Bureau of Labor Statistics projects a 10% increase in the need for skilled electricians in the next 10 years, which makes now the perfect time to take the first steps toward preparing for a job in the field. Our online residential electrician training program can be completed at your own pace, with no due dates or deadlines, so you can work toward building your career without sacrificing hours at work or with your family. For more information about becoming an electrician, reach out to our expert Admissions Specialists at 1-888-427-6500.