Earn Your Human Anatomy and Physiology Certificate Online
Considering furthering your education in the healthcare field or you're already a medical professional looking to refresh your current skills? Penn Foster Career School's regionally accredited online Anatomy and Physiology Certificate can help you to prepare to take the next steps in your career, all on your schedule.
Why learn Anatomy and Physiology?
Penn Foster's flexible, online anatomy and physiology classes can help you prepare for some of the more challengings portions of anatomy and physiology degree courses or refresh your knowledge of the information vital to a career in healthcare. Employment of healthcare professionals is projected to grow 18% by 2026,¹ much faster than average for other occupations, making now the perfect time to get a headstart on the terminology, body systems, and human anatomy that are important to working in the field.²
Why Choose Penn Foster Career School?

Start and Study When You Want
Learn at home or on the go through our custom-designed, mobile-friendly student portal, available 24/7.

Dedicated Success Coaches
You're guided by Certified Instructors, Success Coaches, Teaching Assistants, and Student Support Staff - all working to help you succeed.

Curriculum for Success
Get the skills and knowledge to help you prepare to further your education in the healthcare industry.

Set Your Goals and Pace
Customize your study and exam schedule with progress-tracking and goal-setting tools that keep you moving forward.​

Proven Reputation
With 44,000 graduates in 2017 from our regionally and nationally accredited High School and Career School and nationally accredited College, you're in good hands!

Connect with Other Students
Connect in real-time with your peers in your career area in our discussion boards.
A Customized Learning Experience
With mobile-friendly coursework, progress-tracking and goal-setting tools, virtual simulations, informative videos, and personal coaches to help you succeed, the Penn Foster Experience (PFx) is online learning like no other.
Anatomy and Physiology Online Course Details
Penn Foster's flexible, self-paced anatomy and physiology certificate course introduces and teaches the structure and functions of the human body, including anatomy and its various branches, chemical organization, cells, tissues, organs, and various body systems, as well as special topics like pregnancy and human development.
Anatomy and Physiology Tuition
With affordable tuition, you can take the first steps toward preparing to further your education in the healthcare industry today!
Don't think twice about it because once you enroll, you won't regret anything! You can work at your own pace and get so much support from teachers and the community!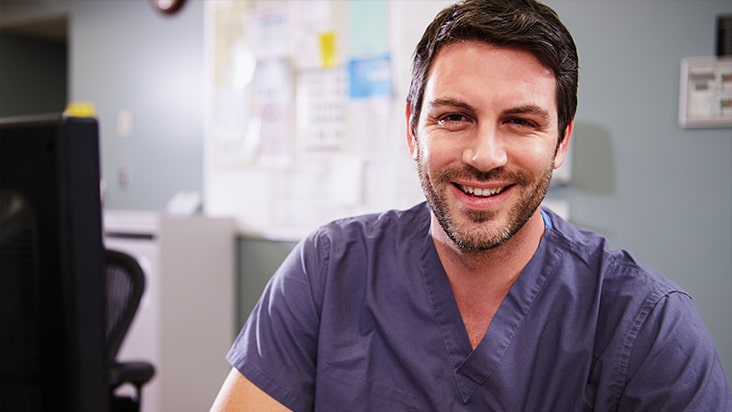 Ready To Enroll?
Get started today on your path toward career confidence and prepare to sit for industry-recognized certifications exams with Penn Foster Career School's online Anatomy & Physiology Program.
Enroll Now
Hundreds of leading employers and workforce organizations partner with Penn Foster to attract, develop, and retain talent for today's in-demand middle skilled occupations.