Microsoft® Office 2019
Microsoft® Office Certificate
If you're looking to strengthen your resume and appeal to more employers, Penn Foster Career School's online Microsoft® Office 2019 Certificate can help! More employers than ever expect job applicants to have a basic knowledge of programs like Word, PowerPoint, and Excel before hiring them. Through our flexible, online courses, you can build your Office skills and add credentials to your resume on your schedule, from home.
This program aligns with the Microsoft® Office Certification Program, which means the skills you learn could help you with a number of Microsoft's exams should you choose to take them.
Students will gain a working knowledge of Microsoft® Word™, Excel®, and PowerPoint®, as well as learn how to integrate Microsoft® Office applications.
82% of middle-skill jobs require digital skills.¹
Our online programs are flexible enough for you to finish them at a pace that works for you, based on how much time you can dedicate to your coursework each week.
Cost of Program
$529
$619 Save $90
or
$49/month, Start for as low as $29
1-800-275-4410 (9AM - 9PM EST)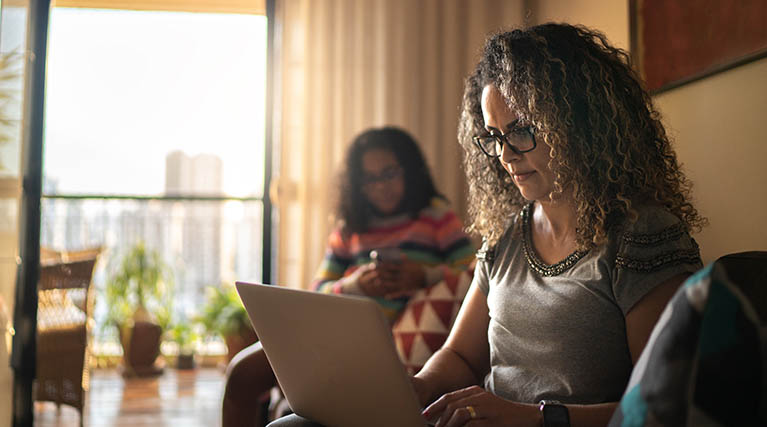 What You Will Learn
How to use Microsoft® Word™ to create, edit, and illustrate documents.
How to create various Microsoft® Excel® documents and using the program to complete tasks including creating charts, organizing lists, accessing data, and automating tasks.
How to use Microsoft® PowerPoint® to create compelling, visually appealing presentations.
How to integrate Excel, PowerPoint, and Word to create spreadsheets, presentations, and more.
Full Program Goal & Outcomes
Microsoft® Office Career Outcomes

Our online Microsoft® Office Certificate Program can help prepare students to understand the basics of Word, PowerPoint, and Excel and how to use them in creating business documents. With more than four million job postings per year1 gaining a foundational understanding of spreadsheets and word processing programs, earning a Microsoft® Office 2019 Certificate can help students stand out when they're applying for jobs.
State Licensing Requirements
Licensing and/or certification requirements for jobs in certain fields are not the same in every state and may include educational, testing, and/or experiential requirements beyond those offered by your Penn Foster Program. You should contact the state professional licensing board or similar regulatory body in the state(s) where you plan to work to determine their requirements before enrolling in your program. See the State Licensing page for contact information for state licensing/regulatory boards and certain industry licensing information.
Microsoft® Office Certificate Curriculum
5 courses
14.7 continuing education units (CEUs)
5 submitted projects
Estimated completion time:
Fast track = 3 months
Average time = 4 months
With Penn Foster, you can learn at whatever pace works best for you. Some learners will be more comfortable moving faster, and dedicating more time, and the fast track estimate will apply to them. The average track will apply to most learners who can dedicate a few hours per week to completing their coursework.
In our Microsoft® Office 2019 Certificate Program, you'll learn the basics required to successfully use programs like Word, Excel, and PowerPoint. Your online classes include:
Microsoft® Word™ 2019
Microsoft® Excel® 2019
Microsoft® PowerPoint® 2019
Microsoft® Office 2019 Integration
Show Full Curriculum
Microsoft Certificate Success Stories
Penn Foster's Microsoft Office Certificate Program can help prepare you to build the fundamental skills employers look for. Learn more about Penn Foster graduates' experiences and how Penn Foster worked for them.
View Student Success Stories
Gabriella M.
Penn Foster Graduate, 2020
"I loved everything about the Penn Foster program. I was able to work at my own pace, there was no rush or deadlines of when assignments had to be due, I was able to call whenever I needed help and was always satisfied."
Looking for training for your workers?
Penn Foster currently works with hundreds of leading employers to meet their unique organizational needs.

Learn More
Microsoft Office Certificate Tuition
Take the first steps towards building career-relevant skills with our online Microsoft® Office Certificate Program. Simply choose from one of our low-cost customized payment plans below and get started today!
Cost of Program
Best price. Best value.
Pay the full cost today
No monthly payments
Enroll Now
Cost of Program
Pay $49 per month
Start for $29 down
Credit card, PayPal, or ACH from bank account
Enroll Now
cost of program
Pay $49 per month
Start for $39 down
Mail your payment using coupon book
Enroll Now
Our Proven Computer Skills Learning Model
Empowering students to reach their professional goals
Flexible
Start anytime
No exam due dates
Self-paced
Interactive
Digital study guides
Self-check quizzes
Simulations and videos
Connected
24/7 access to online resources
Online student community
Student Portal Help Center
Supportive
Expert faculty
Dedicated student services
Robust learning resources
Microsoft® Office Certificate FAQs
Is a Microsoft® Office certificate worth it?
Yes! Being familiar with Microsoft® Office applications like Word, Excel, and PowerPoint is often something a hiring manager will look for when trying to fill open positions in an office setting. By learning the basics of these applications and adding a certificate or credential to your resume, you can stand out from the competition in the workforce when applying for jobs. Additionally, a lot of what you learn can be applied to other, similar, open-source applications like Google Docs.
Why earn a Microsoft® Office certificate?
These days, most employers expect new hires to have at least a basic level of understanding of computers and applications like word processors and spreadsheets. By learning the foundational skills to effectively use Microsoft® Word, PowerPoint, and Excel, as well as earning a certificate to add to your resume, you'll be able to confidently display your knowledge and use it in everyday workplace tasks.
Which exams will I be able to sit for upon completion of the Penn Foster Microsoft® Office Certificate?
After finishing your Microsoft® Office 2019 training with Penn Foster, you'll have earned a certificate that you can add to your resume to demonstrate your skills. However, after finishing the program, you may want to become certified in order to further stand out from the crowd. If that's the case, your Microsoft® Office classes can help prepare you to sit for a variety of certifications offered right through Microsoft® including exams on PowerPoint, Excel mastery, and more. Becoming certified in Microsoft® isn't a requirement to list your Penn Foster certificate on your resume. Becoming certified in Microsoft Office applications isn't often a requirement for employment in most jobs. The certificate you earn when you complete Penn Foster's Microsoft® Office 2019 training can be helpful in displaying your skills on your resume. However, if you want to take your experience to the next level, you may choose to take a few of Microsoft's certification exams to boost your resume even more. After completing this program, you should have gained the fundamental knowledge and skills with Word, Excel, and PowerPoint to sit for beginner certification exams. It's important to note that, if you do choose to become certified in Microsoft® Office after completing our program, Penn Foster doesn't cover the cost of the exams, which usually start at $100 per test.
How long does a Microsoft® Office certificate last?
Certifications earned through successfully passing a Microsoft® certification exam do not expire. The certificate you earn for completing Penn Foster's Microsoft® Office 2019 Certificate Program doesn't expire either! However, technology grows and changes regularly, so you'll want to update your knowledge every few years.
Disclaimer:
The completion of a certificate-level program does not typically qualify a student for employment. Completion of this program may assist students who have previous academic or work-related experience improve their chances for promotion or entry-level employment.
On average, learners can complete their program in as few as 4 months. Faster learners, or those with more time to dedicate to their coursework, can finish in as little as 3 months. If you don't have lots of time to dedicate to your program, that's ok too! You can learn at the pace that works for you and your schedule.