Unlock Your Potential
Online education that works for you so you can get to work.
Explore All Programs
Learn In-Demand Skills
Prepare for the career you want with training for in-demand industries, from healthcare to skilled trades. Penn Foster offers career-focused diplomas, degrees, and certificates to help you take the first steps toward your next career.
Work From Home
Study for in-demand careers that can allow you to work remotely. More employers are offering work from home opportunities that can be ideal for anyone.
How does online school work?
Our programs are designed to allow you to reach your goals your way - no exam deadlines or set start dates.
Learn More
We believe education is for everyone
For over 130 years, we've been dedicated to helping students like you reach your goals through affordable and flexible online education from our high school, career school, and college.
Learn More
Interested in Individual Courses?
Jump-start your college education, earn credits toward a degree, or learn a new skill.
Learn More
See How Penn Foster Worked For These Students
Learn more about the Penn Foster experience from current students and alumni
Read Student Stories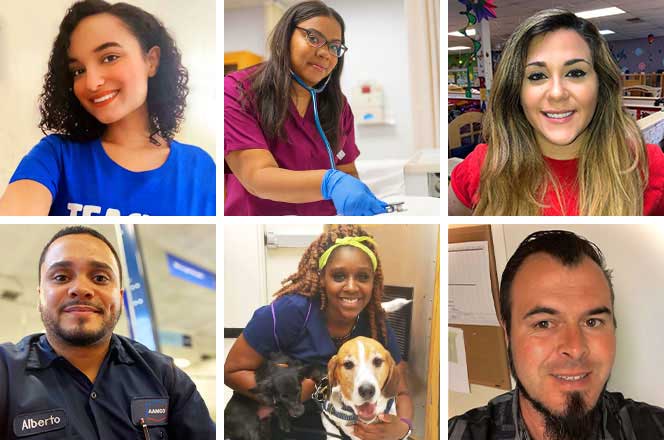 Need to provide training for your workers?
Penn Foster currently works with hundreds of leading employers to meet their unique organizational needs.

Training for Organizations
*Start for $20 offer applies to select programs.