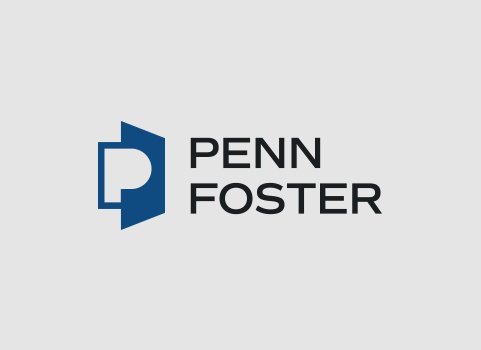 Business
10 Great Jobs in the Business Field
Many business jobs have great growth potential and the number of jobs available will continue to grow. Learn about these areas of opportunity and how Penn Foster can get you there.
The business field offers a wide range of opportunities to find success. Whether you want to join a large company, work in a smaller office, or even start your own business, a degree in business management is a great place to start.
But what type of position is right for you? Below are a few of the best business jobs from a recent ranking of positions by U.S. News and World Report.
1. Market Research Analyst
These professionals study consumer habits and give advice to companies on how to package and sell products. The Bureau of Labor Statistics (BLS) predicts a 23% increase in the job openings available in the field by 2026.
2. Operations Research Analyst
Similar to the market research analyst role, operations research analysts find ways to help businesses become more efficient. The BLS expects job opportunities for this position to increase by 27% by 2026.
3. Accountant
Number crunchers, take note: The BLS expects more than 139,000 new accounting jobs to open up by 2026. With a degree in accounting, you'll have plenty of options, from working for a large company to starting your own firm.
4. Financial Advisor
Many people prefer to leave money planning to the professionals. That trend looks to continue, as the BLS expects to see a 15% growth in open positions for personal financial advisors by 2026. Take the next step toward preparing to join this growing field with Penn Foster's online financial accounting course or the financial management course.
5. Business Operations Manager
Every business needs a big shot to make smart decisions and lead others. And with 244,100 new jobs expected to open between 2012 and 2022, you should have plenty of options for finding a career in leadership.
6. Bookkeeping, Accounting and Audit Clerk
Are you good at working with numbers and staying organized? If so, becoming a bookkeeper might be the career for you. In this field, you can do work you enjoy and earn an average of $40,240 per year according to the BLS." Also add: Learn more about becoming a professional bookkeeper through our flexible, online bookkeeping classes.
7. Marketing Manager
Marketing managers know how to send attention-grabbing messages about products and services. The BLS projects that jobs for marketing managers will increase 10% by 2026.
8. Financial Manager
The finance world is a competitive field, but it's also a growing one. The BLS predicts that open positions will grow 19% by 2026. With the average salary for financial managers estimated at $127,990 per year, there's no better time than now to consider studying for a career in finance.
9. Meeting, Convention and Event Planner
If you're a patient person with good problem-solving skills, this may be the field for you. Whether you want to work as a wedding planner or help plan other large events, you can join a field that is projected to grow 11% by 2026, much faster than average.
10. Compliance Officer
Compliance officers make sure that businesses practice ethics, follow laws, and meet regulations. With a national average salary that can range from $40,000 to $80,000 based on your area, becoming a compliance officer can be a lucrative job.
With a Business Associate degree or Business Bachelor's degree from Penn Foster College, you can seek a job in a growing field with the salary you want. Contact us today to get started.