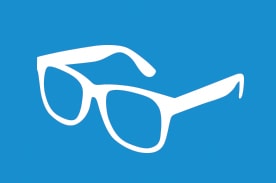 When the temperature is climbing past ninety degrees in the middle of July, it's a relief to walk into a cool building or grab an icy bottle of water from the refrigerator. And when the temperature drops in winter and it feels like you're turning into an icicle, walking into a warm, cozy room is comforting. Because we rely on being warm when it's cold, and comfortable when it's hot, HVACR Technician is a career that isn't going to go out of style any time soon! If you've considered working in the heating, ventilation, air conditioning and refrigeration field, check out this information on what you should expect working as an HVAC technician.
What does an HVACR Technician do?
Heating, air conditioning, and refrigeration mechanics and installers---more often called HVACR technicians---work on heating, ventilation, cooling and refrigeration systems that control the temperature and air quality in buildings. As an HVACR Technician, you'll install and repair different systems, as well as working with electrical wiring and controls to properly connect the necessary equipment. You'll also test components to determine where the problem may be with the system. HVACR Technicians are vital, skilled workers; by providing and maintaining a climate controlled environment for their clients, refrigeration systems make it possible to store and transport food, medicine, and other perishable items.
What are the qualities of a successful HVACR Technician?
Aside from an interest in how things work, successful HVACR Techs have a few other qualities in common. As an HVACR Tech, you may be required to lift and support heavy equipment so a good amount of physical strength is necessary, as well as the ability to stand and walk for long periods of time. You should also have good math skills, which will be needed to calculate the correct load requirements to ensure that the HVACR equipment works properly in the space it's installed in. You'll also want to be detail oriented and have excellent time-management skills to be as productive in your career as possible!
So, you want to be an HVACR Technician?
Heating and Refrigeration is a skilled trade that can require in-depth knowledge of the components and systems you'll be working with. In this field, you can't learn only on the job; most employers require techs to have received instruction from technical and trade schools and they usually need to have a diploma or degree in the field. Enrolling in an accredited HVACR training program can also help you take the next step: passing the Environmental Protection Agency's (EPA) exam. To become certified, you must pass a written exam specific to one of three specializations in small appliances, high-pressure refrigerants, and low-pressure refrigerants.
Employment in this field is expected to grow much faster than average over the next ten years and job prospects will be excellent! If you want to work in a stable profession that will stay in style for years to come, becoming an HVACR Technician is a great career path!
Source
Heating, Air Conditioning, and Refrigeration Mechanics and Installers | Bureau of Labor Statistics