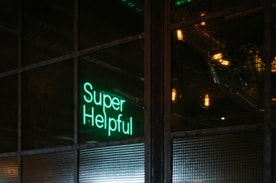 Coming back to school after being away for a while can be tough. You're out of practice when it comes to studying, taking notes, and staying on top of classwork. Add in trying online education for the first time and you may feel overwhelmed. Instead of feeling like you're alone in your studies and struggles, take advantage of the resources and people at Penn Foster that are dedicated to your success.
Student Care, 1.888.427.1000. Our Student Advocates are here for you and they are excited to help each and every one of our students succeed. They handle day-to-day student concerns. Call them if:
You have a question about your textbook shipment.
You sent your transcripts for evaluation after you enrolled and want to know what transfered over for you.
You are having small technical issues with the website or student portal.
You want to set up your electives.
You're ready to move on to the next semester.
General questions or concerns.
Instructors and Teaching Assistants. Our Education Department is made up of the faculty and assistants for every Penn Foster program. They're experts in their areas of study and an amazing resource you can take advantage of when you need help.For most programs, you can reach out to instructors through your student portal, the Student Community, or by calling Student Care and requesting to speak with an instructor. For High School students, you can schedule an appointment with instructors by using the appointment scheduler. Other reasons to call your instructors and TA's:
You aren't sure which elective courses to choose.
You are struggling with material.
You aren't sure if you're completing the discussion boards correctly.
You want to discuss the feedback you got on a returned project or assignment.
Financial Services, 1.800.380.7733. Things happen that get you behind on bills and payments. Our Financial Services team is here for you when you're struggling to keep up with monthly tuition payments. You should call Financial Services when:
You're behind on payments and you want to catch up.
You aren't sure you can make the upcoming monthly payment.
You want to pay your tuition off in full.
You want to take advantage of an offer you received in your email.
You need to update your payment information.
Career Coaches, 1.800.572.1682. A big reason for making your education comeback is so that you can find the career you're interested or get the credentials you need to move up in your field. The Penn Foster Career Coaches are available to students from day one, so reach out to them when:
You want to clean up your resume.
You want help writing a cover letter.
You want to know how to add your Penn Foster program to your resume.
You want to do a practice interview to prepare for a formal job interview.
You want to discuss potential jobs you can do with your Penn Foster diploma or degree.
You want to learn more about CareerLink.
The Student Community. We talk about the Student Community a lot here at Penn Foster, and for good reason! The community is an invaluable resource that's available to you 24/7. With it, you can:
Ask questions and get answers from instructors and teaching assistants.
Connect with other students in your program.
Get help from Student Ambassadors.
Use the Motivation and Inspiration space to help you stay on track.
Keep up with Penn Foster news.
Social media. Besides the Student Community, you can connect with your peers, Penn Foster graduates, and staff on Facebook, Twitter, and Instagram (@pennfoster). You'll be able to keep up to date with PF news, events, and, of course, Facebook Live!
Penn Foster has the tools you need to succeed
Whether you're working on your first Penn Foster program or your a Lifetime Learner, our staff and faculty is here for you. You're a part of a large family of staff, instructors, teaching assistants, coaches, and students across the country that are here to support you and encourage you to keep working toward your goals.
If you haven't enrolled yet because you're not sure what programs we offer or which program would best fit your career goals, check out the detailed information on all of our programs on the website or reach out to an Admissions Specialist at 1.888.427.6500.