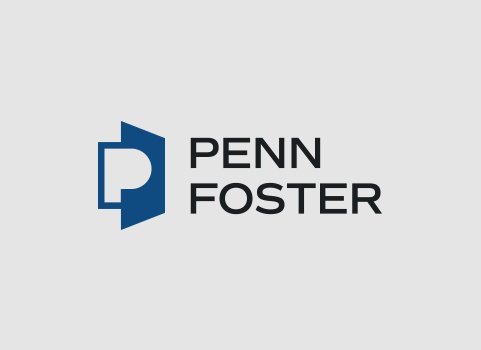 Computers
How to Get Better at Working with Computers and Electronics
If you're the kind of person who loves technology and you're interested in working with computers, pursuing upskilling or further credentialing in the computers and electronics industry could be a great way to start a new career or advance your current one. For people who are already working full time and want flexible training options, Penn Foster's online computers and electronics training is a perfect solution that allows you to work online at your own pace.
For those who are interested in tinkering with computers and technology and have a knack for troubleshooting and fixing things, this is a great career path that can be lucrative and rewarding.
Salary benefits of working in computers and electronics
The U.S. Bureau of Labor Statistics (BLS) currently projects generous growth within the computer technology industry, and specifically notes that those holding a degree in this industry can expect the best earning opportunities. In May 2019, the BLS placed the median annual salary for computer support specialists at $54,760, while the median for network and computer systems administrators was $83,510.
Explore more: 10 Jobs You Can Get With an Online Degree
Earn a computer information systems degree online
There are plenty of great upskilling options associated with computers and technology, including many training programs that allow you to work completely online and at your own pace- while still receiving mentorship and support from qualified instructors. Penn Foster's online Computer Information Systems Degree Program is designed to help students prepare to build computer software, update business applications, and help employers with cyber security.
In this online associate CIS degree program, you'll study topics like computer applications, network protocols and internetworking, computer programming in Java, database technology, HTML coding, structured systems analysis and design, and much more.
By taking a program like this and gaining the computer knowledge included in this program, students can gain highly valued computer, electronics, and technology skill sets that transfer across several jobs and industries.
Explore more: Top Allied Health Degrees
Undergraduate certificate programs for studying technology
Penn Foster also offers an undergraduate certificate pathway for learning foundational technology skills. This program can help you learn about engineering technology, foundations in math and writing, computer skills, as well as an introduction to technical drawings.
For someone looking to take more of an introductory pathway to technology education without yet committing to a degree program, but would like to keep the door option to the degree pathway later on, this is a great option because the course credits earned with this program are transferable toward an appropriate Associate of Science Degree in Technology at Penn Foster College.
Explore more: 12 Biggest Myths About Online High School
Earn an electronics technician career diploma
If you're looking to study computers and electronics but unsure you want to pursue the degree pathway, you could also consider earning an electronics technician career diploma. Electronics technicians are the professionals who install, repair, maintain, or sometimes sell hi-tech electronic equipment.
In Penn Foster's Electronics Technician Career Diploma program, you can take the first steps to prepare for a variety of electronic technician jobs like this- all while working online at your own pace. This program is also recognized by the Electronics Technicians Association International (ETA-I).
How to get started at Penn Foster
If you think this online computer information systems training sounds like the right fit for you, you can enroll online or over the phone whenever you're ready to get started. There are no set start dates or semesters- you create your own schedule and dive in whenever you're ready to start your program.
This self-paced, online Associate Degree is the perfect choice for those particularly interested in flexible payment models and affordability. Penn Foster students are also offered 3 payment plan options to choose from, depending on which payment style fits best into your budget. If pursuing this online degree is something you're interested in learning more about, reach out to our Admissions Specialists at 1-888-427-6500.