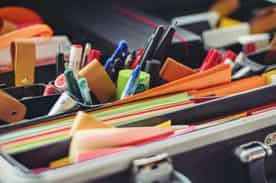 The healthcare industry is one of the most stable for job growth. It makes sense. With a continuously aging population, the occasional illness, and preventive care with yearly check ups, work for doctors, nurses, medical assistants, and others is on the rise. Aside from what you see on the front line, the industry requires behind the scenes positions such as medical billing and coding professionals. With over 200,000 medical records and health information jobs in the United States and a faster than average expected growth over the next ten years, now is a great time to start toward a career in Medical Billing and Coding. What does this career involve?
Medical codes help summarize lengthy reports from physicians and hospitals on services provided to patients, while the billing portion translates the code or health services to ensure the practice receives the correct reimbursement from insurance companies, making this position vital to the healthcare and health insurance industry! Medical billing and coding professionals are responsible for two different jobs. First, they review clinical statements and assign standard codes to medical services using industry-wide systems. Second, they translate medical codes in order to submit and follow up on claims with health insurance companies. On an average day, those in the field typically:
Review patient information for preexisting conditions, such as diabetes, so patient data can be coded correctly.
Assign appropriate diagnoses and procedure codes for patient care, population health statistics, and billing purposes.
Work as a go-between for the healthcare providers and billing offices.
Process and submit claims from physicians offices.
Post payments and payment information where appropriate.
Follow up with insurance companies and patients regarding claims and payment.
Most medical coders and billers work with other office staff in hospitals, physicians offices, nursing care facilities or even remotely, from home. If you're looking for an entry-level job as a medical billing and coding professional, you need training to help you take the first steps toward applying for a position. According to the
American Academy of Professional Coders
(AAPC), a professional association for people working in the field, medical coding standards are becoming more complex and require initial and ongoing training. With Penn Foster's
online Medical Billing and Coding career diploma
, you can prepare to sit for certification exams that can help you in the field, such as the Certified Professional Coder (CPC) exam offered by AAPC. With virtual work experience simulations related to coding, and the most up-to-date coding materials, you'll be able to take the first step toward a career you love.