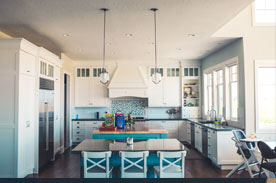 Turn your creative outlet into a career
Have you ever sat in your living room, staring, wondering what you should do with your life? Instead of making that decision, you saw 50 different ways to make your light fixtures work with your countertops. You have an artistic eye, a knack for design, and you're up for the challenge. You need a career that uses all of your talents and motivates you. Studying to become an interior designer may lead to the career path you've been searching for.
Here's how Penn Foster's Interior Design Associate Degree program can help you prepare for a career full of color, fabric, and creativity.
Gain knowledge and learn decorative techniques with up-to-date courses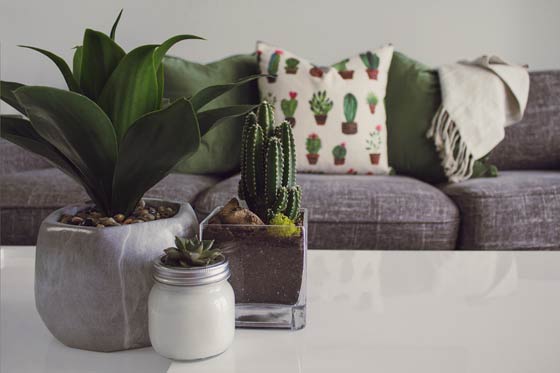 Being a successful interior designer involves artistic ability, a desire to learn up-to-date style techniques, and people skills that allow you to listen and interpret your client's needs. As an interior designer you'll find yourself working closely with clients to help their vision become a reality.
That means you'll complete courses such as
Color theory. You'll learn how to use color to transform a space. This course will also help you understand the different factors you should consider before starting your next project or design.
Marketing and Sales in Interior Design. Business and marketing skills are crucial for an interior designer. You'll learn how to design promotional resources, establish a company profile, find clients who want your services, and build better relationships with clients.
Residential Design. This course will teach you the fundamental skills needed to create well-designed interior spaces of all types. You'll learn the functionality and design needs of entrances, as well as circulation, social, and leisure spaces.
The program is designed to help prepare students for the many career opportunities that are available as an interior designer. Interior designers can work for corporate design firms, retail design centers, private offices, or even start their own business!
Design your journey towards a career that uses your skills
With Penn Foster, you'll learn the essential techniques and concepts that can help you as you enter the job field. With an average yearly salary $51,500 in 2017, now is the time to map your career path towards becoming an interior designer.
To find out more about how Penn Foster can help you prepare for the career you want, call to speak with our Admissions team at 1.888.427.6500 today!