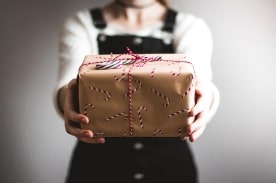 A Penn Foster gift card can show you care!
In the hustle and bustle of the holiday season, finding the perfect gift for everyone on your list is a top priority. You're endlessly searching packed shopping centers, winter festivals, and online retailers. As the gift giving deadline approaches, you still haven't found something that can truly show how much you care. Before you get overwhelmed with stress or end up purchasing a last minute something-or-other that leaves you disappointed, consider giving the gift of education! Here's why a Penn Foster gift card can be the best present your loved one will receive this year.
You can help them take the first step toward achieving their goals in 2019. A new year is right around the corner and your friends and family probably have a list of goals they want to accomplish. Have they talked about changing careers? Is the lack of a degree or certificate on their resume holding them back from a promotion at their current company? A Penn Foster gift card that can be applied toward any degree, career diploma, or certificate program can help them jump into the new year with enthusiasm for realizing their career dreams!

You can show them how much you believe in them! Sometimes, building up the courage to make a big life change can be tough. Your friend or family member wants to find the perfect career or they just want to finish their high school diploma, but they're scared to take the first step. Making a huge life change is frightening when you aren't sure if you can count on your loved ones to support you. Besides helping them make a first payment toward tuition and giving them a headstart on a new and exciting path, a Penn Foster gift card can prove to them that you support and believe in their dreams.

The gift of education is a gift that keeps on giving. While a gift card to their favorite store can be an easy present you're confident they'll enjoy, it's not long lasting. The clothes or items they purchase can bring short term joy, but eventually they wear down or are forgotten in a few years. Helping your loved one further their education, however, can have impact their happiness and their life long term. A Penn Foster gift card can be the first step toward the dream job they've been chasing for years! Once they graduate and reach their goals, your gift will have helped them find confidence in their abilities, a job that they love so much it doesn't feel like work, and more.

Your gift could have an impact on your community! Your gift could help make an impact in your community through the work your loved one ends up doing. More qualified, trained veterinary technicians and vet assistants means more animals helped at vet practices. Confident Medical Assistants mean better care for patients. Skilled Criminal Justice graduates can have a positive impact on the law and social work. The possibilities are endless!
Don't forget to take care of yourself this holiday season, too!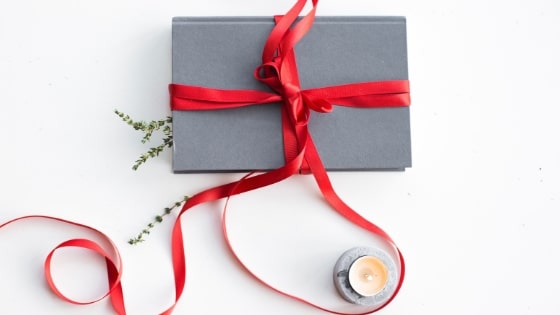 While you're working on wrapping up the season with the perfect gifts for friends, family, and coworkers, don't forget to take time to treat yourself, too! After you've crossed off your holiday to-do list and are confident that your holiday gifts are going to be a hit, get a head start on your own 2019 goals. Whether you want to learn new skills or refresh old ones, Penn Foster's flexible, online courses can help you start the new year off on the right foot. Bonus: that person you gave a Penn Foster gift card to can be your built in study buddy!