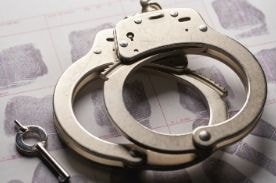 A bachelor's degree in criminal justice can help you prepare for a career in a variety of law enforcement roles, including jobs in the court system and corrections. Criminal justice majors can also expect to have higher than average job security once they secure a position. After all, there's always a need for justice to be served. But how do you get started in the field and what role will be the best fit for you? Here's what you should know about what you can do with a criminal justice bachelor's degree.
What jobs can you do with a criminal justice degree?
Those studying criminal justice are often interested in making a difference in their communities by enforcing the law and protecting those around them. At the same time, you want to ensure the jobs you qualify for are rewarding and allow you to provide for yourself and your family. While not all careers in the field require a degree, it can make you a more stand-out applicant – especially for competitive jobs. So what can you do when you graduate from criminal justice school? Depending on what you're interested in and where you live, there are several different opportunities you can pursue.
If you want a job in law enforcement, an online bachelor's degree in criminal justice from Penn Foster College can help you take the first steps toward preparing to be a competitive prospect. Becoming a police officer, investigator, or police dispatcher may not require you to complete a degree, but your degree can help you build foundational knowledge and skills that can give you the confidence and credentials to stand out. Those working in this area of criminal justice can see an average salary of around $61,600 depending on your role, your experience, and where you live.
If a job in the court system sounds more your speed, your degree could help you prepare for a range of careers from bailiff to court clerk, case administrator, courtroom assistant, and more. You'll play a vital role in the process of the justice system while having a career that may have more steady and predictable hours than law enforcement. Bailiffs are law enforcement officers who maintain safety and order in courtrooms and can earn an average entry-level salary of $45,760.
If you're looking for a more active role, becoming a correctional officer could be the perfect fit. Correctional officers are responsible for overseeing individuals who've been arrested, from those awaiting trial to those who are incarcerated. Enforcing the rules is a must during every shift, and you can find yourself doing tasks like transporting inmates or even conducting searches to ensure the rules are being followed. Corrections officers can earn between $31,140 and $76,760 depending on where they work.
What do you learn in a criminal justice degree program?
With a wide range of career options after graduating from a criminal justice program, it can be tough to imagine the classes you'd take to build your knowledge and skills in the field. But in Penn Foster's eight-semester Criminal Justice Bachelor's Degree, you'll cover a range of courses from general education to career-relevant subjects. Subjects you'll learn include
Courts. You'll look at the relationship between the various branches involved in the United States Courts system, from building an understanding of basic structures of the courts to the successive steps involved in cases.

Police Studies. You'll look at the role of policing in America, as well as the role of management, the nature of patrolling, and different strategies for investigating and solving problems.

Criminal Law. You'll review the history of criminal law and take a closer look at crimes and their underlying elements.

Administration of Justice. This course examines the different parts of the judicial and criminal justice system in detail, including insight into how the organization works.
How long do you go to school for criminal justice?
Depending on what part of the criminal justice system you're hoping to become involved in and what jobs you'd like to qualify for, the amount of school needed for this field can vary. Some jobs, like becoming a paralegal or legal secretary don't necessarily require long periods of study; in fact, shorter diploma courses that can be completed in six months or less can prepare you to jump right into the workforce. But for positions that require more in-depth education and knowledge, earning a degree in the subject can take a bit longer.
With Penn Foster's online college degrees, students like you can set your own pace and meet your goals around your schedule. While a Criminal Justice Associate's Degree won't necessarily prepare you for the same jobs a bachelor's degree can, it's a great way to get your foot in the door of the criminal justice field. Our flexible associate's degree is four semesters and can be completed within two years. It's a good first step if you're not 100% sure that this is the degree for you. After you graduate from the associate's, you can take the leap and enroll in the bachelor's degree to round out your criminal justice education.
If you know, however, that you definitely want to work in this industry, you can start with the bachelor's degree right away. Our degree is self-paced like all Penn Foster courses and can be completed in a timeframe that works for you. Since it is a full degree, though, it can take around four years to graduate.
Start preparing for a career in criminal justice with Penn Foster today.
You don't have to wait for a new semester or school year to start to make a move toward a new career. With Penn Foster, you can enroll and start classes as soon as you're ready. You can enroll online today or reach out to one of our expert Admissions Specialists at 1-888-427-6500 with questions and for help getting started.