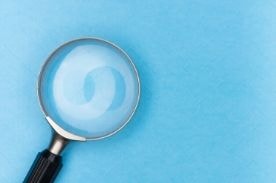 When you think of private investigation, your first thought might be what you've seen in movies. The PI sitting in their car late at night, binoculars trained on their subjects, camera at the ready to snap pictures catching them in the act of some crime. However, in reality, private investigators do a lot more than late night stake outs and don't just decide to be an investigator and open an office randomly. Becoming a private investigator often starts with earning your high school diploma. From there, depending on the state you live in, you'll pursue training and education, gain on-the-job work experience, and apply for a license. If you're detail-oriented and love solving problems, this could be the career for you. This is what you need to know about becoming a private investigator.
What does a private investigator do
Private detectives and investigators search for information in legal, financial, and personal matters, for both companies and individuals. Day to day tasks can vary based on where you work, from conducting background checks to collecting evidence. Other duties investigators typically perform include research, phone interviews, and surveillance.
It's important for private investigators in all industries to know and understand the law in order to avoid breaking it or making collected evidence unusable.
Where do private investigators work
Private investigators don't just work in dark and dusty offices like they do in television and movies. While many investigators do have their own business, many others work for security firms or companies. Trained PIs can find work in a variety of fields, such as
Private security firms
Background check companies
Armored car services
Insurance companies
Financial companies
Investigators often work irregular hours depending on their caseload and assigned tasks, so the role is perfect for someone who thrives in a job where no two days are the same.
How much can you make as a private investigator
The average salary for private investigators in 2019 was $50,510. Depending on where you work and what state you live in, average salaries can vary. For self-employed private investigators, how much they earn depends on how many cases they take on, what fees they charge, and how successful they are in each investigation.
What training is required to be a private investigator
Becoming a private investigator starts with earning your high school diploma, having relevant job experience, and training. Many investigators may also pursue education in a post-secondary program or degree program to build up their skills and strengthen their resume.
Besides training and experience, most states require investigators to be licensed since they must be aware of, and work within, state and federal laws. States have different eligibility criteria for licensing, so it's important to check what's required for your particular state. Private Investigator Magazine has a database that links to most states' licensing requirements, which can help you figure out what you need to do to qualify for this career.
Further, some states require relevant work experience in the police force, criminal justice, or military before qualifying for licensing.
Prepare for a career you enjoy with Penn Foster
If you're inquisitive, patient, and resourceful, becoming a private investigator could be the perfect career for you. As an investigator, you'll be responsible for working within the laws of your state and the federal government, so a basic understanding of those laws and processes is important for success. Penn Foster's online Private Investigator Career Diploma can help build your knowledge in the field and allow you to take the next steps toward preparing for licensing. Get started today by reaching out to one of our expert Admissions Specialists at 1-888-427-6500.