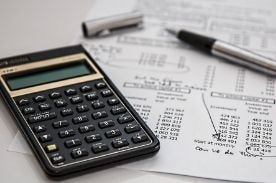 Payroll clerks play a vital role in human resources and accounting departments, ensuring employees are paid on time and accurately. Becoming one involves education, on-the-job training, and optional certification. If you're interested in taking the next steps toward starting a new career, here's what you should know about the job.
What do payroll clerks do?
Payroll clerks are responsible for compiling and recording employee time and salary data during each pay period. Depending on what kind of payroll software the company uses or if wages are calculated manually, clerks may also calculate the pay for each employee. They also ensure proper deductions are being made on paychecks, verify timecards to ensure accuracy, and calculate vacation or personal time taken.
Additionally, payroll clerks may often be responsible for tasks including
Processing paperwork for new hires and entering their information into the payroll system
Monitoring systems to make sure there are no mistakes in timecards or pay
Preparing paychecks
Ensuring payroll deductions are compliant with current local, state, and federal tax laws
Why become a payroll clerk
Trained clerks can find work in almost any industry. Every employer needs workers to help them ensure employees are paid accurately and on time. Besides being able to find a job in a variety of businesses, payroll clerks can earn an average salary of $41,230 per year!
Successful payroll clerks are often detail-oriented, organized, and comfortable working with numbers and spreadsheets.
Steps to becoming a payroll clerk
The first step to become a payroll clerk is completing your high school diploma! From there, pursuing additional education and training can be helpful when you're searching for a job, though some companies may not require you to have previous clerk training. Once hired, you'll receive on-the-job training to make sure you're familiar with the software the company uses, as well as various policies regarding vacation time, pay, and processing timecards.
While industry certification isn't necessary to landing a job in the field, it can be a helpful addition to your resume that allows you to stand out from the crowd of other applicants.
Online payroll clerk training can help
With Penn Foster's online payroll clerk training program, you can study to become a clerk around your schedule, from home. With courses that cover essential foundational skills like payroll accounting and understanding common deductions, you can take the first steps toward being career confident. Even better, you can prepare and sit for the National Bookkeepers Association Payroll Certification Exam, the cost of which is included in your tuition!
To find out more about training for a career as a certified payroll clerk, reach out to our expert Admissions Specialist today at 1-888-427-6500!