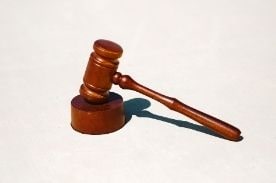 If you're looking for a rewarding career in public service, criminal justice might be the right field for you. Jobs are found at every level, from local to state to federal, and even in the private sector, with a constant need for qualified individuals to fill roles. Because of the varying levels at which you can work, those with a background in criminal justice also have more than one career field from which to choose, offering something to fulfill a variety of interests. However, it's important that you have the right credentials in place if you want to start a criminal justice career, and Penn Foster can help you get on the right track.
How do I prepare for a career in criminal justice?
Criminal justice focuses on all aspects of the legal system. It covers police work, prosecution and sentencing of crimes, and corrections. In addition to a desire to help communities and a strong sense of right versus wrong, experience and a good education can build a strong foundation for developing the skills necessary to perform your job effectively. It's not just enough to know what laws are; it's important to know how the law works and why certain laws are in place. Understanding people, their motivations, and life experiences, is also vital for a fair criminal justice system. To help these parts come together, Penn Foster's accredited, well-rounded criminal justice curriculum can provide you with the credentials needed to start your career.
How to study criminal justice
Penn Foster offers two accredited tracks on which you can begin your journey towards a criminal justice career.
Criminal Justice Associate Degree. With this degree in criminal justice, you will learn the basic, foundational elements of criminal justice used daily in law enforcement. The curriculum covers topics like police operations, court and correctional systems, and criminal law as well as introductions to psychology and sociology. At the end of the course, you'll have the option to further pursue your education by transferring your credits into the Criminal Justice Bachelor's Degree Program or start your career as a police officer, legal assistant, or probation officer.


Criminal Justice Bachelor's Degree. Including the basic criminal justice elements found in the associate degree track, a major in criminal justice will also have classwork in legal research and writing, speech, victimology, public policy, and diversity in addition to general education courses. These graduates will have similar job opportunities to their associate degree counterparts, as well as additional options such as forensic science technicians, but they'll have the credentials to help stand out from the crowd.
In addition to your studies, it may be a good idea to volunteer within your community with different service organizations to familiarize yourself with where you'd like to work and the people with whom you'll be working. Some options include after school programs or organizations like Volunteers of America. In addition to volunteering, looking for internships or entry-level work at courthouses, law firms, and local government agencies may help you get a jumpstart on your job prospects.
What can I do with a criminal justice degree?
Because criminal justice covers a broad range of topics, there are multiple fields you can work in with this degree. Some of the most common jobs for those with criminal justice degrees include:
Police Officer. One of the most common careers and most recognizable, police officers' primary responsibility is the safety and protection of the public. Core duties include investigating crimes, patrolling, and responding to calls for assistance.


Loss Prevention Manager. Loss prevention managers work with companies to ensure assets are protected by preventing theft, shoplifting, and fraud. They help develop rules for loss prevention, detect safety and security issues, investigate suspected theft and compliance violations, and perform inventory audits to ensure everything is properly accounted for.


Criminal Investigator. These specialized detectives work independently, with law enforcement agencies, and businesses. Much of their time is spent conducting interviews and surveillance outside of traditional business hours, but they do perform some more traditional office work, such as background checks and other computer-based research.
With multiple fields in which to work, so too are there multiple salary ranges. Your earnings will depend on which job type you decide to pursue. For instance, $53,320 was the median for criminal investigators in 2020 while police officers averaged $67,290. Whichever career track you choose, Penn Foster's criminal justice curriculum can provide the necessary foundation for a rewarding career with the added benefit of job security.
Start making a difference with Penn Foster
Like all of Penn Foster's programs, both the associate and bachelor's degrees in criminal justice are completely online and studied at your own pace, allowing you time to complete the work when and where you choose. This can prove particularly helpful in balancing your responsibilities should you choose to volunteer, intern, or work while studying. Take the first steps towards making a difference in your community and yourself by calling an Admission Specialist today at 1-888-427-6500 or enroll online today.