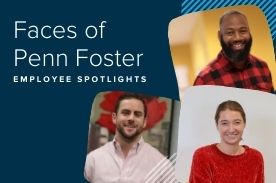 At Penn Foster, we spend a lot of time getting to know our students in different ways. We encourage them, help them reach their goals, and work behind the scenes to ensure they have a quality education they can be proud of. What we do every single day makes an impact on so many lives. Now, it's time to look inward at our dedicated and hardworking team; to get to know all those who make Penn Foster what it is today.
Shawn Bryant, Marketing Specialist, Student Engagement
"I feel as though I'm a dream maker because I help students achieve the impossible. If you hear their stories, they drop out of school, they had an opportunity to and got sick, or anything that's happened. To be able to be that individual, that one person to say, 'hey, you can do it.' That helps pave the way. You don't need that many people. You need one person. So for me, I can be that one person. It doesn't matter what they're trying to do, career diploma, high school, bachelors, masters. They just need that one person so say 'you can do it.' That's it. Society gave them a bunch of no's and they need one yes. So, I'm the person giving them that one yes."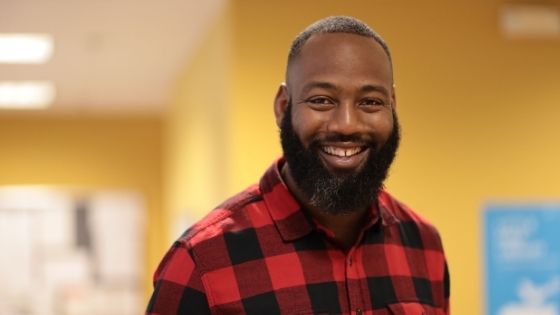 Kyle Jackson, Senior Manager, Talent Acquisition
"My favorite thing about being a Penn Foster employee is the people and the culture. I really enjoy the collaboration here. The willingness to collaborate together, work together… Everyone has done a really good job of being receptive to change and looking to move in a new direction. Our HR function is very new. We're coming in and making changes, so it's been a breath of fresh air to see the team collaborate and move forward as one."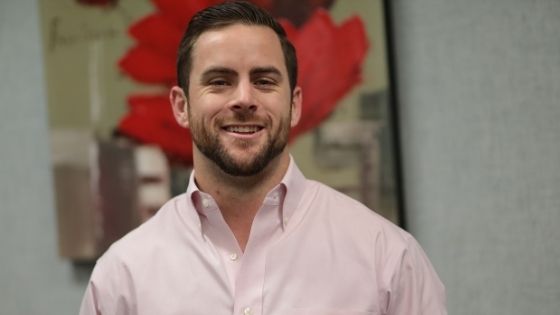 Michelle Ecker, Content Marketing Manager
"I like to think that in everything I do, whether it's changes to the website or looking at emails, I try to put myself in the shoes of the student. I imagine that I'm looking for a course online and what that might feel like. I try to remember that studying at a non-traditional school can be scary, especially because you don't get to meet your teachers face to face. I keep that in mind in everything that I do."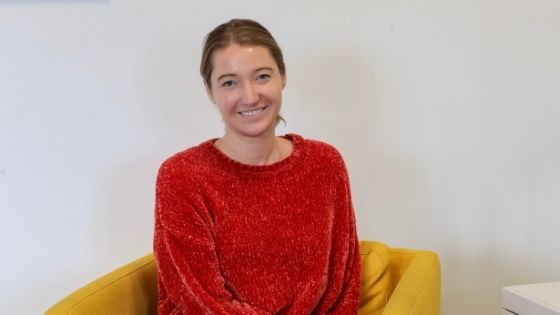 Zach Heller, Sr. Director, Occupational Product Management
"There's two reasons I've been at the same company for over 10 years. First, I really believe in the mission and the fact that we are actually helping people achieve their dreams through education that they might not otherwise be able to afford or have time for in their lives. The other reason is the people that I work with. I think when you enjoy the people that you work with and when they challenge you intellectually it makes it easy to do your job."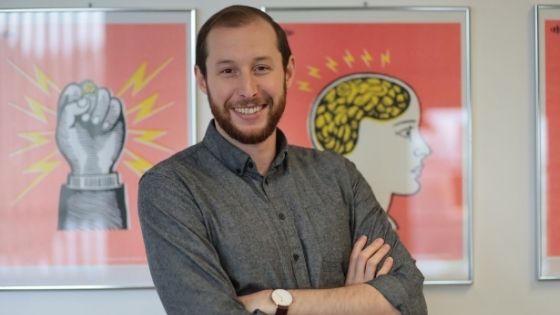 Jim Healey, Creative Services Supervisor
"Professionally, I knew right away that this was where I wanted to be. At the time, one of my responsibilities was to talk to ICS graduates for testimonial purposes. I was blown away by the stories that I heard and thrilled to be working for a company that was actually making a difference. Almost 25 years later, I still feel that same pride in what we're doing. I truly believe that when it comes to your job, you're either a "Thank God it's Monday" or a "Thank God it's Friday" person. Fortunately for me, I love what I do more than ever—Thank God it's Monday, baby!"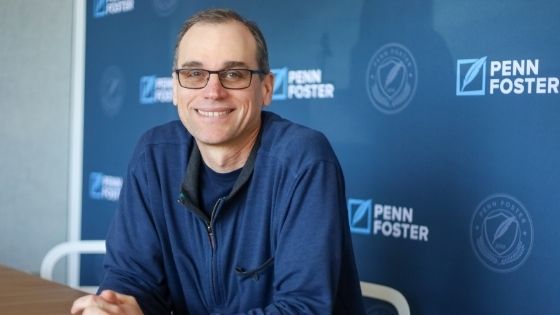 Join our team
At Penn Foster, we're continuously growing and looking for talent to join our team of dream makers. If you're ready to start changing lives, visit our career page.