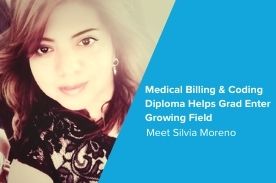 Working as a receptionist in an optometrist office, Silvia Moreno wanted to learn the skills needed to succeed at her job. With a desire to succeed in the healthcare field and provide a better life for her family she enrolled in our online Medical Billing and Coding program, wanting to learn more about submitting medical claims and insurance verification.
"I am a single mom, and I wanted a better job to provide for my kids," said Silvia. "Penn Foster gave me the tools to fulfill my dream…"
Silvia worked through our self-paced program, usually studying at night when her kids were sleeping. She also turned to YouTube to learn even more, watching videos about anatomy to better understand the human body.
Once she graduated, Silvia saw first-hand the benefits of earning an education.
"I was already working at a doctor's office, but I got promoted right away," she said.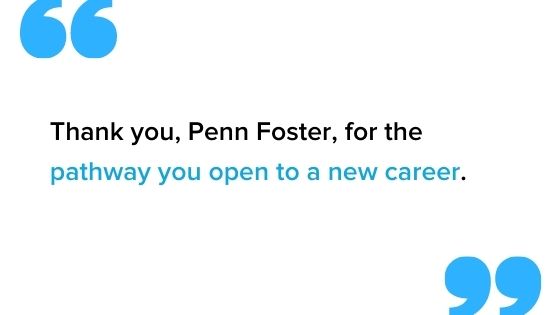 Wanting more, she continued her job search and a few months later found a better paying job in the medical billing and coding field.
"I got paid four dollars more [than] my previous job and I love that I learn more every day about what [I] already [studied] in my course," she said.
Now, Silvia works as a claims processor. Working in the field, Silvia uses what she learned at Penn Foster every day. From what is needed for a claim to modifiers, she credits her education with helping her succeed.
"I [go] back to the study guides to resolve some issues at my job," said Silvia.
Silvia is studying to become certified and hopes to continue growing in the medical billing and coding field.
"Thank you, Penn Foster, for the pathway you open to a new career," she said.
Go deeper: Which Medical Billing & Coding Certification Exam Should You Take – the CBCS or CPC?
Train for the healthcare field
Penn Foster's online programs offer self-paced, flexible ways to learn. Our admissions specialists are here to help answer your questions. Call us at 1-800-275-4410 to get started.