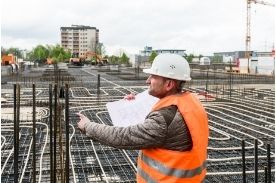 For the past several decades, technology has continued to advance in order to improve and simplify our work and our lives by making tasks easier to complete. One of the industries that has perhaps been impacted most by technological advancements is the construction industry.
Consider how much the construction workflow has been simplified now that manual labor that used to be performed entirely by hand is supplemented by autonomous equipment that can complete difficult work on behalf of human laborers. Advancements in technology have continuously allowed construction companies and their employees work more efficiently than ever before.
What is construction technology?
According to the Construction Industry Institute, construction technology is defined as the collection of tools, machinery, modifications, and software used during construction projects. These are the tools that have enabled great advancements in construction methods for the past several decades. This includes semi-automated and automated construction equipment.
Construction technology can be used for all kinds of different projects, including improvements on small residential houses and apartments- to massive industrial and commercial builds.
Some examples of recent trends in construction technology include the increased use of computers to design buildings, or using "green technology" to construct eco-friendly structures.
What type of construction technology jobs are there?
There are plenty of great careers associated with construction technology, starting at the project planning stage and running all the way through the physical construction and building process. So, if pursuing a career in construction technology is something you're considering, there are interesting roles to explore every step of the way.
Some of the main jobs available within the construction technology field are:
Construction managers
Project managers
Building inspectors
Cost estimators
Architects
Civil engineers
Skilled laborers -like plumbers, bricklayers, and carpenters
A number of these jobs require certain education requirements, so depending on what field you're interested in pursuing, you should check to make sure you're receiving the proper training to help you get started.
The benefits of earning a degree in construction technology
Penn Foster offers an affordable, online Construction Technology Degree that can help you gain new skills and expand your knowledge of the construction industry. This program is a great option for learners working toward a career in either residential or light commercial construction.
This self-paced, online Associate Degree is the perfect choice for those particularly interested in becoming a construction manager or working as a building inspector or trades supervisor. With careers in construction and excavation occupations projected to grow 10% by 2028- faster than average for all occupations- now is a great time to prepare for a rewarding career in one of those fields.
This program was designed with affordability in mind, currently costing only up to $79 per credit. Penn Foster students are also offered 3 payment plan options to choose from, depending on which payment style fits best into your budget. Not only that, but this degree program was also designed for people with busy lives. That means you'll have no set class schedules, so you set the pace and study whenever you have time. That way, if you already have a job and need to work while attending school, this program allows you the flexibility to do both. If pursuing a construction technology degree is something you're interested in learning more about, reach out to our Admissions Specialists at 1-888-427-6500.