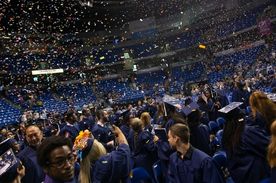 Graduate of the Year Finalists
Penn Foster alumni are off accomplishing amazing things! This year, we received over 1,000 Graduate of the Year submissions. Our graduates' stories involved challenges overcome, milestones reached, and expectations exceeded from every one of you that applied. However, there were five that stood out above the rest. We're excited to share with you our Graduate of the Year finalists and celebrate their success. Here are their stories.
Amanda Boucher, Medical Billing and Coding Graduate
Working in the medical billing and coding field, Amanda had job-experience but believed she needed an education to prove herself.
Amanda took the first step towards earning her credentials and enrolled in our online
Medical Billing and Coding Career Diploma Program
.
A single mom, she studied with her son, who, due to the pandemic, was also learning online. He helped motivate her to continue along and gave Amanda the extra push she needed.
Amanda enjoyed the flexibility our online program offered. "As soon as I was ready, Penn Foster was ready," she said.
Once she graduated, Amanda earned her Certified Professional Coder (CPC) credential on the first try. She also received a raise, and recently started a new job.
"With this career diploma, I am so much more confident and it shows in my work ethic and more thorough understanding of my job," she said. "I am so proud of myself, but better, my son is proud of me too! Showing him that success can still come with personal struggles was a big turning point for us and I couldn't thank [Penn Foster] enough!"
Listen to Amanda's full story on our
Alumni Spotlight Podcast
.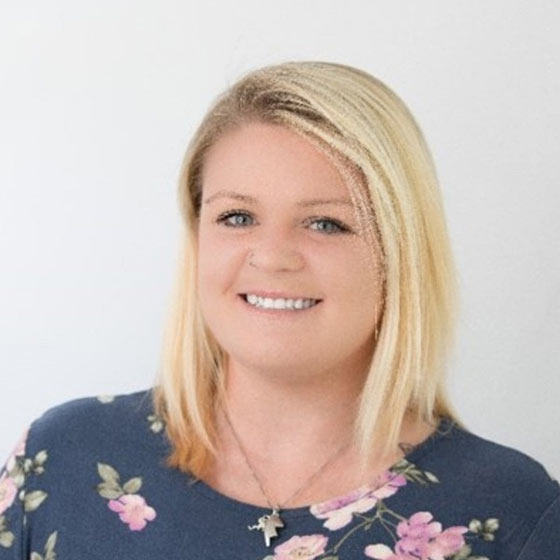 Brianna Jones, Pharmacy Technician Graduate
As she was working in the restaurant industry, Brianna became pregnant with her son and that signaled it was time for a change.
Always interested in the medical field, she enrolled in our self-paced
Pharmacy Technician Career Diploma Program
.
The flexibility of our online program allowed Brianna to be a full-time mom while working towards her education goals.
"I don't think I could have done it without Penn Foster in any form or fashion," she said. "I haven't found another school with the flexibility."
While working towards her diploma, Brianna secured a job with CVS and was hired full time once she graduated.
"Without Penn Foster and their support, I wouldn't be where I am today," she said.
At work, Brianna has been trained to give immunizations nationwide, is CPR certified, and is working towards becoming certified in compounding.
"Earning an education has changed my life completely," she said. "In the pharmacy field there are endless opportunities for advancing... Penn Foster's program has been a life changer, now I can go into the world and change lives for the better."
Listen to Brianna's full story on our
Alumni Spotlight Podcast
.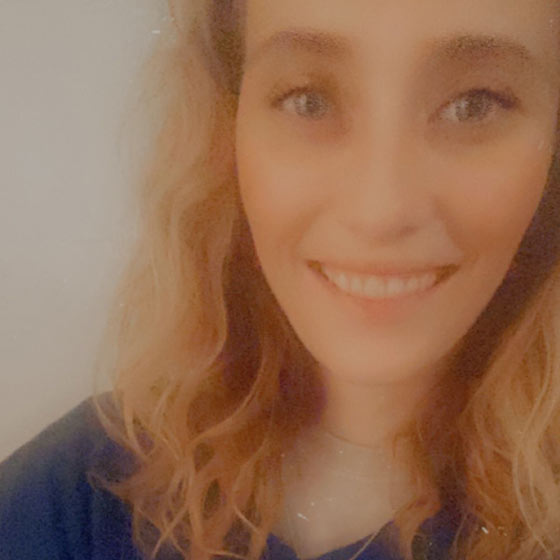 Dontay Long, High School Graduate
Through personal experience, Dontay understands the benefits of having a
high school diploma
.
After Dontay dropped out of high school in eleventh grade, he said he had less opportunities than graduates. That's when he enrolled in our online High School Diploma Program.
"Before Penn Foster, I was working dead end jobs because I didn't have a high school diploma," he said. "I wasn't getting anywhere."
Now, Dontay holds a number of certifications and works in the automotive industry as a forklift operator.
"I'm just honored that I was part of the program," he said. "... If I didn't get my high school diploma, I'd still be making minimum wage."
Dontay plans to own and operate his own carpentry business in the future. Since graduating, he's been able to inspire his family and those in his community to pursue their educational goals.
He also appreciates the support he received while a student at Penn Foster and now as an alumnus.
"I put everything aside and I trusted Penn Foster... Penn Foster was there 24/7," he said. "...Even though I graduated they still keep in contact… They're there to better us."
Listen to Dontay's full story on our
Alumni Spotlight Podcast
.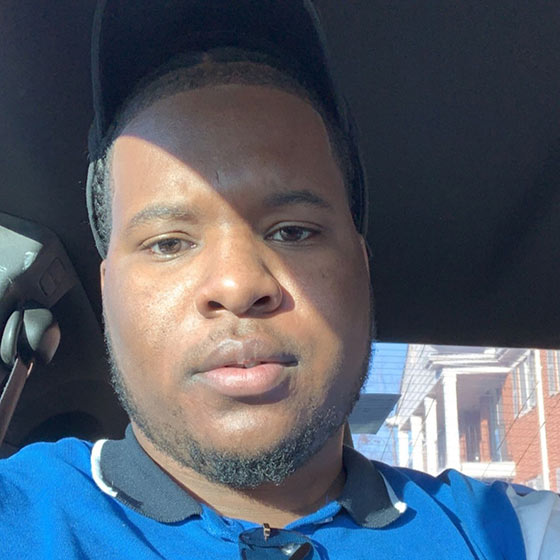 Julia Kahan, Veterinary Technician Graduate
Julia has always had a passion for animals, and that passion led her to Penn Foster.
Working as an orthopedic surgeon for 30 years, Julia never expected to be back in school. It wasn't until she and a patient began discussing their mutual love for animals when Julia found out about our online
Veterinary Technician Associate Degree Program
.
"From the beginning I was hooked," said Julia. "I couldn't believe it. It was perfect for me."
While working full time, Julia pursued our self-paced program. Her schedule was busy, but she believed she was "fulfilling a dream." Julia enjoyed that she was able to work and follow her passion.
As a student, she completed two externships and is thankful for the experience and the friends she made, who she still keeps in touch with.
Since graduating, Julia has left medicine and now works as a veterinary technician at a small animal facility and volunteers at a nonprofit farm working with large animals.
"[Penn Foster] enabled me to take my love of medicine and apply it to animals, which I'm just so passionate about," she said.
Listen to Julia's full story on our
Alumni Spotlight Podcast
.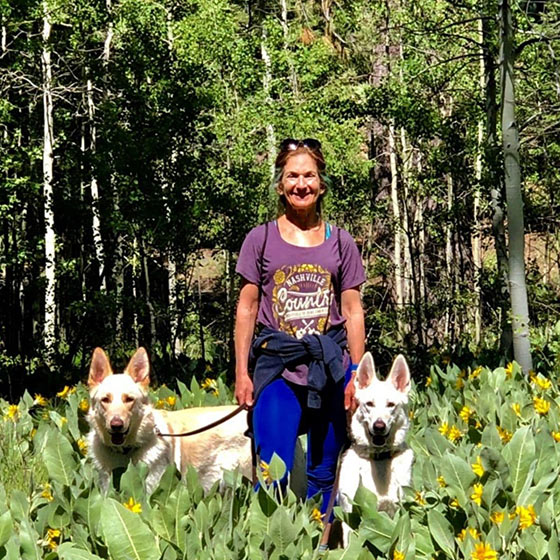 Read more: How this Vet Tech earned her degree while working fulltime
Braxton Warren, High School Graduate

When the pandemic shut down Braxton's school, he needed an alternative.

The effects of COVID-19 led Braxton to Penn Foster. When his school switched to daily, all-day virtual learning, Braxton realized that learning model wouldn't work for him. That's when he decided to enroll in our self-paced High School Diploma Program.

"In today's world you need a diploma to get a job or go to college…," he said. "...If it wasn't for Penn Foster this would not have happened for me."

Since graduating, Braxton received a promotion earning the title of assistant manager at his job and received a raise.

"I'm so grateful to Penn Foster for having a school for people to attend at their own pace," he said. "I cannot say thanks enough for giving me this education and opportunity."