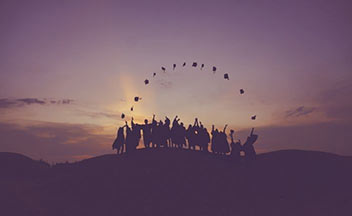 Penn Foster alumni continue to impress and inspire us each and every year with their amazing achievements. This year, we received hundreds of Graduate of the Year applications featuring students who have persevered to overcome challenges, self-doubt, and new beginnings. Graduate of the Year is an award given to one graduate who shows academic excellence, goal achievement, and drive to make their life, and the lives around them, better. It was hard to choose, but five students in particular stood out at the top of our list to be named Graduate of the Year Finalists. Here are their stories.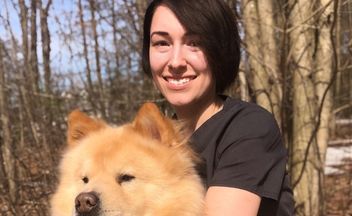 Savannah Reed, Veterinary Assistant Career Diploma
When the pandemic hit, Savannah, like so many others, had to take a moment and reassess her life and what she wanted out of it. Always having a desire to work with animals, she realized it was the right time to pursue this dream. She was able to find a job working at an animal hospital and, after some time, decided she wanted to learn even more. Knowing she had to find a way to continue on her upward climb to reaching her goals in the vet profession, she enrolled in Penn Foster's Veterinary Assistant Career Diploma Program to help her gain the skills to move up in her career.
She would work 12-hour shifts, but would still wake up extra early to start on her schoolwork, and then tackle even more when she would get home for the night. As a result of her dedication, Savannah not only received a raise, but now also runs her veterinary hospital's social media in addition to her veterinary assistant duties.
Not satisfied to end her career journey there, she also earned her Elite Fear Free Certification. She's now enrolled in Penn Foster's Veterinary Technician Degree Program so she can better help the animals, and their families, with whom she loves to work.
"It was easy to be able to maintain a fulltime job and do schooling at the same time… I was able to adjust my schedule and still be able to achieve what I wanted to achieve. If anyone is thinking about pursuing a veterinary technician degree, I would definitely suggest Penn Foster."
Watch Savannah's full interview on our Alumni Spotlight Podcast or listen on Soundcloud.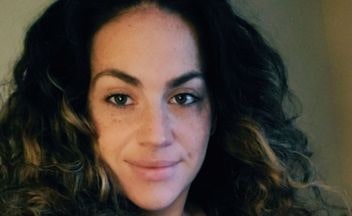 Shannon Raymond, Medical Billing and Coding Career Diploma
Shannon had always had the desire to go into medical billing and coding, but even though she finished her degree from another school years prior, she never completed her certification.
"I had classmates tell me they couldn't find a job with the program or that it wasn't worth it. I made a big mistake and stopped pursuing my dream job."
Fast forward a few years, and Shannon decided that at age 30, with a new baby on the way, it was time for her to pursue her career. "I ended up graduating from Penn Foster and received my license as a medical billing and coding specialist with the National Healthcareer Association."
Shannon then found a job at a gastroenterology office and passed her Certified Professional Coder exam with the American Academy of Professional Coders only three months later! Now working at an orthopedic office, Shannon credits Penn Foster with giving her dream job. "I wanted to be a medical coder for so long and being able to get a career diploma and advance my education has been the greatest achievement for me."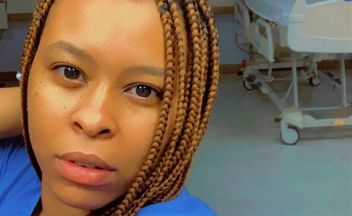 Cierra McRae, Penn Foster High School
Single mother of three, Cierra, has undertaken a great deal of responsibility from a young age. Acting as the primary caregiver to her ill grandmother and becoming pregnant shortly thereafter, she was unable to finish high school. However, years later, her children served as her inspiration to go back to school to earn her diploma.
"One day my daughter asked me 'mom, did you graduate high school?' … From that day on I told myself that I was going to go back to school and get my high school diploma."
While she questioned whether she would be able to do so while working full-time and being a mom, Cierra found that Penn Foster made her choice to pursue her education easy. "I was able to attend classes at my convenience, as many times a day as I wished. With that flexibility, I was able to complete Penn Foster's High School Program in 10 months!."
She is now an anesthesia technician and an inspiration to her young children, proving that anything is possible.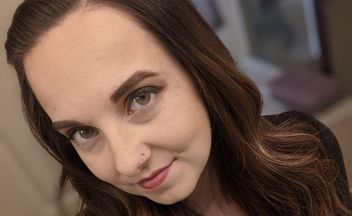 Nicole Gonzalez, Veterinary Technician Associate Degree
Nicole always had a plan to attend college right after high school, but life took her in a different direction. After four years, she decided to pursue her degree while she was pregnant with her second daughter. Balancing work, being a mom and wife, and then school was challenging, but she was determined to persevere and complete her program as the first person in her family to go to college. Passing her VTNE on her first try, she credits Penn Foster for her academic and professional success.
"The thing that I found most valuable about the program was that in cases where they've brought a dog in distress, I don't have to wait for the doctor to come out to know what to do, to get those things initiated and started. It's been a great thing to have."
Though she was initially scared to re-enter the academic world after taking years off, her experience is something she will carry forever. "It was always a personal goal of mine to finish, much less to be the first in my family, I can't really explain how amazing it really is." In particular, the program structure, externship, and community of support were high points in her journey. "I don't think this would've been possible without all that I had learned in my time at school."
Watch Nicole's full interview on our Alumni Spotlight Podcast, listen on Soundcloud, or read her top tips for fellow working parents going back to school.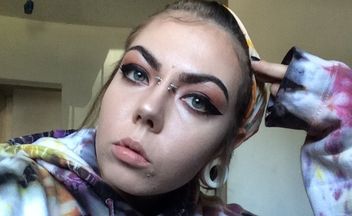 Shelby Schnyder, Auto Repair Technician Career Diploma
The automotive industry has always been a part of Shelby's life. Her father's foreign automotive shop, as well as his dedication and success, inspired her interest in rebuilding and repairing vehicles. Her Automotive Repair Technician Career Diploma provided her with the tools needed to succeed in her industry.
"I appreciate Penn Foster for providing a program to help me further my knowledge of the automotive industry and increasing my opportunities for success. As a female in a male-dominated industry, Penn Foster helped me with my confidence and knowledge."
She's now a level-two technician who received a raise upon completion of her program.
Watch the Penn Foster Facebook and Instagram pages for more student and graduate stories.