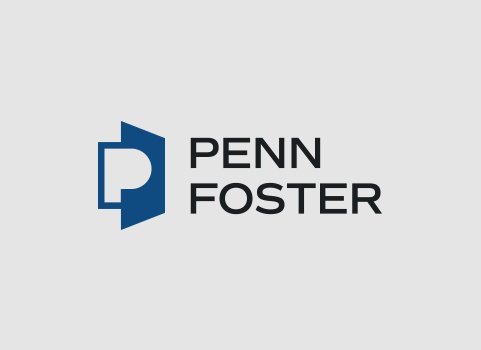 Skilled Trades and Industrial
5 Steps to Becoming a Gunsmith
If you're passionate about your hobby of firearms repair and restoration, why not turn it into a career? Here are five steps that can help you turn your knowledge of firearms into a career as a professional gunsmith!
Do you like working with triggers and barrels? Are you a hunter? Or do you simply appreciate the fine craftsmanship that goes into modern and antique firearms? If so, it might be time to consider pursuing a rewarding career in gunsmithing.
What Do Gunsmiths Do?
Gunsmiths improve the look and function of firearms. They may customize gun stocks, add engravings, modify loading parts, and add sights. Gunsmiths know their way around metalworking machines and can apply custom finishings. They're experts at taking apart and assembling guns of all types, and are familiar with the history of firearms.
Students in Penn Foster's Gunsmith career program will also learn one of the most valuable and sought after skills of the trade: gun restoration. It's difficult to find age-old firearms without scratches, dings, and rusted parts. Professional gunsmiths can clean, repair, and restore the value of these gems while keeping their historical wonder.
Step 1: Gain New Knowledge and Skills
Gunsmiths must be familiar with various makes and models, as well as how firearms have evolved over the ages. Helpful prerequisite courses include:
Algebra and other mathematics courses
History of firearms
Drafting and report writing
Woodworking, metalworking, and general machining, e.g. metallurgy, ballistics, etc.
Gun safety
You can find many of these classes at a high school, community college, or technical school. Some schools now offer gunsmithing online training, which may better fit your schedule. In addition to taking classes, consider attending trade shows, gun conferences, and other meetups to connect with industry experts and learn more about gunsmithing.
Step 2: Gain Experience through Apprenticeships and Work
Many gunsmiths learn by watching professionals at work. Volunteer as an assistant for your local gun shop. Practice assembling and taking apart firearms. Ask for advice from other gunsmiths. You'll develop an eye for detail and learn proper handling skills as you prepare for a career in the field. For more on the benefits of an apprenticeship program, visit the National Rifle Association (NRA) website.
Step 3: Enroll in a Gunsmithing Training Program
Accredited gunsmithing schools such as Penn Foster offer career-focused training through online courses. You'll learn how to handle various firearms and tools while learning assembly and disassembly skills. You'll also receive personalized career coaching to help get your career off on the right foot.
Step 4: Apply For a Federal Firearms License
Federal law requires gunsmiths to meet strict licensing requirements. Licensed gunsmiths must pass an interview, facility inspection, and background check. Additional state and local rules may apply.
Step 5: Start Working
Gunsmiths can either provide general services or choose a specialty. You can focus on engraving, custom building, or specialize in one particular type of firearm such as shotguns or pistols. Some gunsmiths open up their own shops, while others gain experience working in a company.
If you're interested in turning your passion for firearms repair and restoration into a career, steps above to put your knowledge to good use. If you have more questions about becoming a professional gunsmith, or want to know more about firearms repair training, contact us to get more information today!