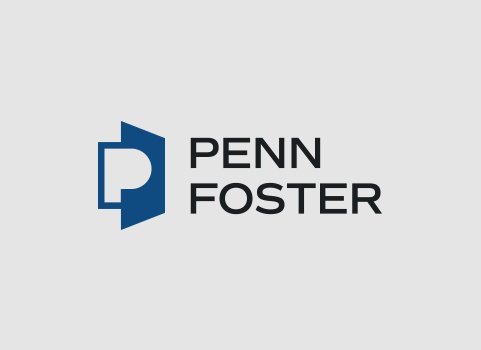 A Practical Guide to Reaching Your 2020 Goals
You want to make the most of the new year and start a brand new decade off on the right foot. However, you know from experience the motivation that had you making new and ambitious resolutions can fade so what's the point? Before deciding it's a waste of time to make new goals and resolutions, check out these practical tips to keep moving forward.
Making the most of the new year and starting your decade off on the right foot sounds easy. But, in years past, the motivation to tackle your resolutions started to wear off after the first few weeks. Who's to say 2020 will be any different? Before you decide it's a waste of time to make resolutions, check out these practical tips and tricks for staying motivated to achieve your reachable goals.
Make reachable resolutions and goals.
The new year seems like a prime time to make ambitious plans. This is your fresh start to completely change your life, right? But one of the biggest mistakes we all make when planning our New Year's resolutions is making overcomplicated, vague, or just unreachable ones. While it's nice to imagine we can rise to the top overnight, it can get discouraging when you don't get there right away. Start with smaller milestones you can build on as you climb.
Think about what your big goal is for 2020. Is it finishing your high school diploma? Training to land a new job? Whatever it is, that's your end goal - there are several small steps you'll take through the year to reach that. So, instead of concentrating on just the result - finishing a program or getting a new job – focus on the individual milestones you need to lead you there.
Write out the small steps you have to take over the next year to accomplish your goal. For example, if your big goal is to train for a new career you might have a list that looks like this.
Decide what career you want to work toward.
Figure out what education you need to work in the field.
Find a school.
Enroll.
Plan out your study time.
Study your first lesson.
Take your first exam.
Finish your first class.
Finish your second class.
And so on until you're done! Every step you hit will make you feel like you've accomplished a small part of your goal.
Reward yourself for hitting milestones.
Reaching a goal or milestone – even a small one – should be celebrated! You accomplished something you set out to do and that's amazing. Reward yourself for every small goal you accomplish on your way. Besides having a feel-good moment, celebrating your small wins can motivate you to keep pushing forward!
Rewards or "prizes" don't have to be flashy, expensive, or time consuming to be a motivator. Little things like allowing yourself a day off after hitting a big goal, getting extra whipped cream on your hot cocoa, or having your favorite snack when you finish an exam can be more than enough.
Don't beat yourself up if you get behind.
Even when you make smaller, reachable goals for the year, things happen and you might miss one or two. If you don't make the deadline you set for yourself or you feel like you've "failed" to accomplish the task at all, it's tempting to be angry with yourself.
Focusing on what you did wrong and punishing yourself for not doing it right the first time around will set you even further back in the long run. You'll hesitate when you're trying to accomplish the next goal on your list, and self-doubt can become a constant companion. Don't let it!
Everyone makes mistakes. It's normal! When you stumble on your path toward reaching your end goal, it's okay to feel upset. Take a second to be disappointed and think about what you could have done differently. Prepare to tackle your next milestone with new strategies, but don't get bogged down in blaming yourself for making mistakes.
Reach out for help and support when things feel rocky.
No matter how large or small your goals are, having help at hand when you need it can make a difference. From a friend or family member who is acting as your cheerleader, to a study buddy who can help you stay on track, having someone who cares about you in your corner will make reaching your 2020 goals seem much more possible. And your friends and family aren't the only ones there for you! If you're working toward completing your diploma or degree with Penn Foster, your instructors, academic advocates, and student advocates are here to help you through your lessons and more!
Start reaching your New Year's resolutions with Penn Foster.
With Penn Foster, you can start working toward your 2020 goals on your schedule. Take the first steps toward making the first year of the new decade your best one yet by speaking with an Admissions Specialist today at 1-888-427-6500!