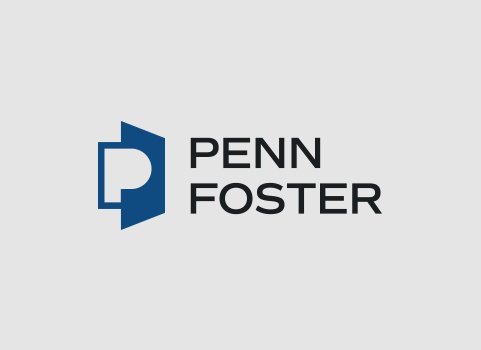 Student Stories
Catch Up With 2014 Graduate of the Year Ashley Arrabal
Ashley Arrabal learned first-hand how education can make a difference. Since earning the title Graduate of the Year in 2014, Ashley has been making moves within her company, helping her community, and continuing to pursue higher education. Catch up with Ashley and learn how Penn Foster helped open doors for her.
After some personal struggles in her youth, Ashley knew the key to a better life was education. That's when she found Penn Foster. The first in her family to go to college, she earned her first associate degree in Business Management in 2010. Ashley decided to return to Penn Foster for her bachelor's degree and completed our Business Management program in 2014. It was then Ashley was named Graduate of the Year.
"No one else in my family has ever gone to school," said Ashley. "I have a daughter and it's made a huge difference in my family's life...I think [education] is important."
Working at Florida Keys Electric Cooperative, Ashley started in the mailroom and has since worked her way up. With encouragement from her company and their generous tuition reimbursement, Ashley was able to attend online college and work fulltime.
"Penn Foster helped me because it was affordable, and I could work at my own pace," said Ashley. "I was working fulltime, and I wouldn't be able to do that with any other school."
Now celebrating 17 years with her company, Ashley has earned an accounting supervisor position. She oversees a team of five and has received numerous promotions and raises since graduating.
"Within a year after I graduated, I was promoted to the accounting supervisor," said Ashley
Ashley's Penn Foster education helps her succeed in her role and successfully manage others.
"I use what I learned at Penn Foster every day," said Ashley. "As the accounting supervisor I deal with math and debits and credits all day long. My degree taught me how to do all of that."
Her pursuit of higher education didn't stop once she earned her bachelor's degree. She's taken countless programs and has also earned her associate degrees in accounting, finance, and marketing. Ashley is also currently enrolled in our Apprentice Electrical and Telecommunications Lineman program, which will help her at her job.
"I just continuously go to school," Ashley laughed.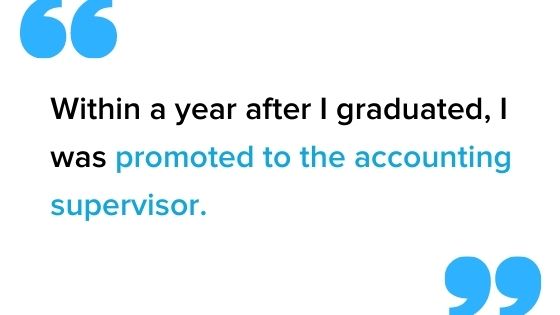 Ashley proudly displays the degrees she's earned through Penn Foster in her office and credits the school with her success.
"Financially [Penn Foster] changed my life in a big way," said Ashley. "It's helped me with my job. I have four degrees hanging on my wall in my office. When people come in I think they look at me differently than they did before."
Outside of school and her career, Ashley gives back to her community. Because of her degrees, she sits on numerous boards and is usually in charge of finances. She's the treasurer of her local Domestic Abuse Shelter, assists with treasury needs for Florida Keys Rotary, works with the Florida Keys Children's Shelter where she'll be a member of the Finance Committee, and is on the Finance Committee at her church. "This community has really helped me," said Ashley. "I didn't have the best childhood and I feel like this community comes together and helps everyone that they can when they need it."
Now a Lifelong Learner and Student Ambassador, Ashley hopes to encourage other students to succeed.
"Don't give up. It's worth it," said Ashley. "...You'll be so proud of yourself after you do it."
Find out more about online education.
Penn Foster's online programs may help you jumpstart your career. Our admissions specialists are here to help answer your questions. Call us at 1-800-275-4410 to get started.