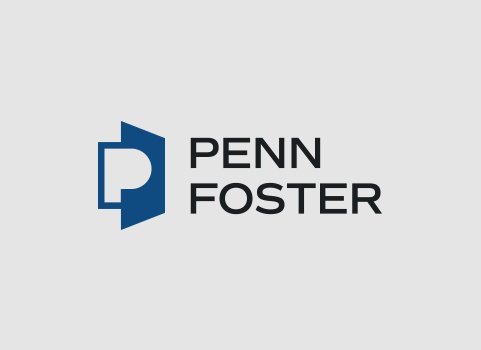 Online Learning
Courses You Can Start and Finish This Year
The new year brings change and expectations of resolutions. Some we keep, some we break. If you're looking for a way to try to improve your prospects in 2021 (that also fits into life's ups and downs), a program from Penn Foster could be just the thing you need.
Many of us try to begin the new year with a clean slate: starting fresh and setting goals. We often don't follow through with some of those goals, at no fault of our own. If you're looking to set a resolution to improve yourself in 2021, preparing for a new or better career could be the right way to start - and finish - the upcoming year.
One year career courses
A year may not seem like a long time to start and finish something like educational courses, but Penn Foster offers courses that are not only completely online and flexible, but can also be finished in under 12 months. Here's a look at some of the courses you can start and finish in 2021.
Dog groomer training
Pet owners know their animals are family members, going to great lengths to see them happy and healthy. Social distancing due to the worldwide pandemic saw more people than ever adopting dogs as companions, which means more pets need care and pampering. If you're a pet owner or just love animals, a Dog and Pet Grooming course could be a good way to spend more time with them. Pet groomers can work in a wide array of businesses, like private grooming salons, pet kennels, pet stores, and humane societies. During the course, you'll explore different dog breeds, their temperaments, and their grooming needs while also taking a look into the business practices associated with a career in dog grooming.
Event planning
Event planning is usually associated with weddings, but it's a skill set needed for events like birthday parties, bridal and baby showers, bar and bat mitzvahs, and corporate and holiday parties, too. Those with sharp problem-solving abilities, organizational skills, and that have an eye for detail are well suited to a career in event planning, but can benefit from learning the ins and outs from experts. An Event Planning Career Diploma from Penn Foster can do just that, putting you on the path towards earning the tools needed to put together great events with style and professionalism.
Gourmet cooking
Perhaps you're someone who enjoys spending time in the kitchen. A Gourmet Cooking Certificate can help you learn to prepare meals from breakfasts to desserts, professionally or just as a hobby. Cooking is also a great way to destress and helps create a healthier lifestyle. More than just a basic cooking class, successful completion of the certificate program allows you to take the National Restaurant Association (NRA) ServSafe Food Handler training and certification exam at no additional cost, giving you access to industry-desired credentials.
Payroll clerk
Every business, big or small, needs a skilled, detail-oriented person to accurately handle payroll. If you're looking for an in-demand career with a lot of options, a Payroll Clerk Diploma can provide you with the tools needed to start a career in business, retail, trade, finance, and more. In addition to learning about payroll data and IRS compliance, you'll be given an opportunity to sit for the National Bookkeepers Association Payroll Certification Exam.
Tax preparer
If you're good at math and have a love of numbers, why not hone those skills by earning a Tax Preparation Certification? Businesses and individuals alike need to file taxes, so there's always demand for someone to do this task. Once you complete the necessary training and understand the fundamentals of the U.S. tax system, you can look forward to the opportunity of beginning a rewarding career or starting a part-time side business to earn some extra money.
IT support specialist
Many industries have increasingly been relying on computers in recent decades and with the workforce seeing an increase of working from home over the last year, the need for good IT support is only going to grow. In addition to studying hardware repair and replacement, troubleshooting and networking, an IT Support Specialist Career Diploma course will also allow you to study the foundational skills needed for computer security.
Starting your own business
Starting your own business can be difficult, to say the least. You may have a great idea and know what you want but aren't quite sure how to get it off the ground. Penn Foster's Starting Your Own Business Certificate program can help you get a better understanding of what's needed to get the process started. You'll cover creating a business plan, how to effectively manage your time and clients, and how to market yourself in order to build a loyal customer base.
Career readiness bootcamp
No matter what career you have or want, soft skills are the fundamentals every employer and hiring manager is looking for. Clear communication, the ability to take initiative and solve problems, and good co-working relationships are the building blocks of any good employee. Without these, it's difficult for a business to truly succeed. The Career Readiness Bootcamp can prepare you with the tools needed to begin your journey into the workforce or offer a refresher to revamp and update your skills to help push open more doors in your professional advancement.
Why Penn Foster?
Penn Foster knows everyone has different learning styles and lifestyles. Affordable tuition can be broken into payment plans and all classes are completely online and self-paced, offering you the flexibility to study when and where you want without worrying about neglecting responsibilities like family and jobs. Even though you'll be studying independently on whatever schedule works best for you, you'll find academic support through a dedicated Student Services department and Student Community, so you'll never have to feel like you're doing this alone.
If you're ready to resolve the New Year with an affordable online education, call a Penn Foster Admissions Specialist at 1-888-427-6500 or enroll online.