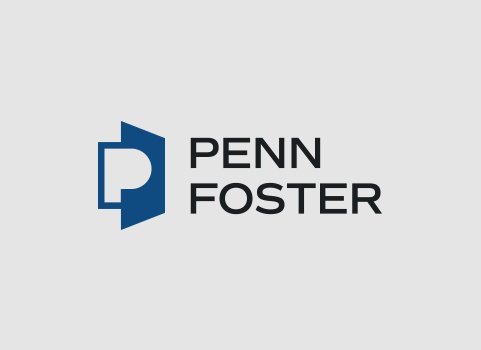 Automotive and Engine Repair
How Can I Study Online for a Hands-on Job in the Automotive Industry?
Hands on experience is certainly important, but you need a breadth of theoretical knowledge before you actually get your hands greasy. Online study is a convenient way to get that knowledge.
You want to work with automobiles and engines, so you think an online program isn't for you. If you wanted to be an accountant or a computer programmer, an online degree would make sense. Those jobs aren't hands-on.
You may think gaining the skills to become an automotive technician, diesel mechanic or motorcycle repair technician is something you have to do in the garage...but, the problem is, going to an in-person technical school or training program means you have to be available on their schedule. You may already have a job and a family, you can't afford to just drop everything and go to school.
Fortunately, you don't have to. Online programs do exist for mechanics, automotive technicians and other hands-on careers, and they prepare adults like you to get real jobs in the automotive industry.
How online study works for hands-on jobs
Hands on experience is certainly important, but you need a breadth of theoretical knowledge before you actually get your hands greasy. Online study is a convenient way to get that knowledge.
Using a mobile-friendly online portal, you'll learn about how engines work, how to fix them, and how to stay safe on the job. Whether you're using a laptop, phone, desktop computer or tablet, lessons are available 24-hours a day, wherever you are.
Building your theoretical knowledge will help prepare you for the Automotive Service Excellence (ASE) certification. Penn Foster's programs for Automotive Repair Technicians, Automotive HVAC, Automotive Transmissions, and Diesel Mechanics and Heavy Truck Maintenance prepare students to take these computer-based exams.
Passing ASE exams for your area of interest helps you improve your career prospects. At the same time, it lets clients and employers know that you are qualified in your field. This video from ASE explains more about the importance of certification.
If you want hands-on experience, the work-experience option allows you to arrange for and gain hands-on experience with a local employer. It's not required, but it is a great way to capstone your online studies once you've completed the program.
The advantages of studying online
Studying online has some clear advantages over driving to a physical classroom, sitting through a scheduled class, and then driving home. These advantages are especially valuable for people who already have jobs or families that might prevent them from attending an in-person class.
Study on your schedule - Most people don't have the luxury of putting their life on pause to pursue education. Studying online means you can study after work, before the kids get home from school, or even while you're waiting for the bus.
Go at your own pace - Everybody learns differently. As an online student you can go as quickly or as slowly as you need, ensuring that you fully understand the material before you move on to the next topic.
Connect with a community - While you're studying you'll be connected with a community of students, mentors, counselors and instructors available to help and support you 24 hours a day. Make friends and share your interests.
Expand your skills - If you're already a mechanic but want to expand your skills to include transmission repair or automotive HVAC repair, you can learn the essentials without missing a day of work. Penn Foster's Automotive HVAC Essentials Certificate and Automotive Transmission Essentials Certificate prepare you to take ACE exams in those specialities.
What programs are available
If you know you want to get involved with automotive repair but aren't sure exactly which program would be best for you, these are some of your options:
Auto repair technician - In as little as six months, you can complete online Auto Repair classes. You'll gain the knowledge to work in repair shops and car dealerships. Learn about automotive systems, engine components, engine rebuilding, maintenance procedures and more. You'll also get to know the steps to earning your certification in automotive repair. As a bonus, you'll have access to a student discount from Snap-on tools.
Diesel Mechanics/Heavy Truck Maintenance Career Diploma- From diesel engines to computerized truck management systems, you'll learn how to operate and repair diesel engines and heavy trucks. This diploma will prepare you to take the ASE Certification Medium-Heavy Truck Test. You'll also get a student discount from Snap-on tools to help set you up for your career.
Motorcycle Repair Technician Career Diploma - Work on motorcycles of all sizes and makes after you build knowledge of two-stroke and four stroke engines, ignition systems, suspension, brakes and everything else that keeps a motorcycle running. Not to mention you'll have a student discount from Snap-on Tools.
High School Diploma + Automotive Repair Technician Career Pathway- If you don't yet have your high school diploma and you want to put yourself on the path to becoming an automotive repair technician, this career pathway might be right for you. By the end, you'll have a diploma and a selection of electives transferable to the Penn Foster Automotive Repair Technician Career Diploma program.
If you're already working as a mechanic or automotive technician you can expand your opportunities by working toward a certificate in:
Automotive HVAC Essentials - Learn about engine heating and cooling systems, air-conditioning systems, and troubleshooting techniques. You'll also come away with a firm grasp of the rules, EPA regulations, and safety practices for working with refrigerants. By the end of the course you'll be academically prepared for the A7 Heating and Air Conditioning certification exam from ASE.
Automotive Transmission Essentials Certificate- Over the course of two months you'll learn about Manual Drivetrain and Axles and Automatic Transmissions and Transaxles. It will give you the knowledge to sit for the ASE A2-A3 certification exams.
Where your studies can take you
When you're done with your automotive program you'll be academically prepared to take the ACE exam and pursue any required state or regional certifications. From there you can start looking for a job in automotive repair, diesel and heavy truck maintenance or Motorcycle repair.
Mechanics and automotive service technicians make a median wage of $39,550 with opportunities for advancement depending on your industry.
Ready to get started? Make your move, choose your program, and enroll at Penn Foster today.