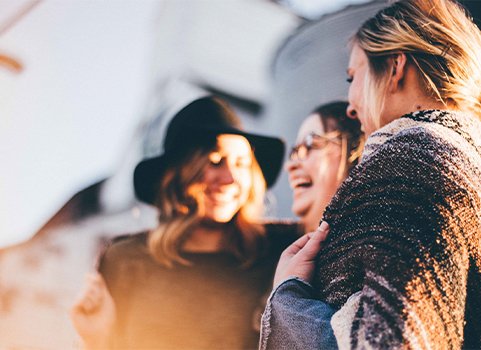 Career Advice
How Much Should You Socialize With Coworkers?
When you spend forty hours or more at work, you end up becoming closer to your coworkers than some of your friends and family members! But should you take that friendship outside of your job? Socializing with your coworkers outside of the office can be a good thing - but you have to be careful not to cross any professional lines. Check out our tips to having appropriate relationships with your work pals when you're not on the clock.
When you spend more time at work than at home, should you socialize with your coworkers?
You spend a lot of time at work. Depending on your work schedule, you might even spend more time at your job than you do at home. It makes sense that you and your coworkers become close. Building friendships with the people you work with can make going into your job every day something to look forward to. But being friends and hanging out with your coworkers after hours can cause problems at work if you're not careful. Here's are our tips on how to have appropriate relationships with your work pals when you're not on the clock.
Should you keep your distance from your work friends?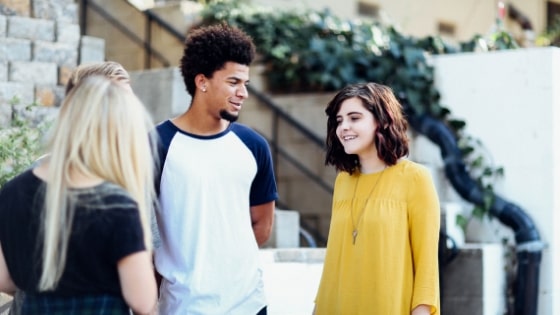 Making friends and building trusting relationships with the people you see 40 hours per week is healthy and can help you enjoy the work you do. In fact, a Globoforce survey found that those who had workplace friendships were three times more likely say that they love their companies. But sometimes, the line between work and life can become blurred when you also spend time with your work friends outside of the workplace.
Your work/life balance can take a hit. Work/life balance is something that you're told you should strive to have. A good balance can reduce your stress and prevent burnout. But when you're often hanging out with friends from work in social settings, your jobs, the biggest thing you have in common, dominates your conversation. What should be a social, fun evening can end up in you discussing a recent work change or talking about a project you have to work on. Down time becomes work time.
You end up sharing too much personal information. Friends tell each other their secrets, their fears, their worries. They vent to each other to get out frustration. It's great to have a friend at work who listens to you when you're stressed helps you figure out how to deal with it, and who understands what you do and why you are annoyed about roadblocks.
Going from venting about work frustrations and sharing jokes to get through a long day to telling them why you dislike this coworker or manager can cause problems. Even further, the personal life stories you share with them can get back to the wrong person. You don't want your boss to hear about how frustrated you are at work from a third party.
Your productivity at work can take a huge hit. When you're friends with your coworkers, taking that relationship outside of the office to social events and more, fun times can leak into the work day. It's definitely great to have a good time with your coworkers during your shift. But sometimes, that line between work and personal life blurs and things can become unprofessional. Too much socializing can lead to neglecting the thing you are at work to do - YOUR JOB!
Should you work to develop friendships with coworkers outside of the office?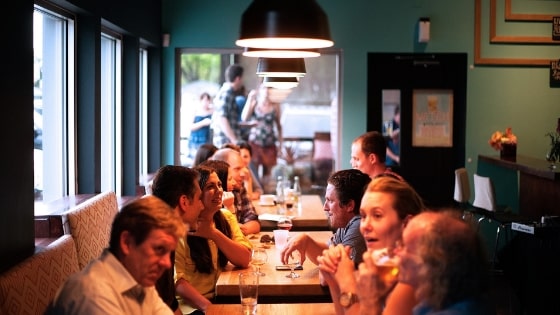 Having close friends at work can be the best! When you feel alone at your company, even if you love the work you do and the culture of your workplace, it can negatively impact your how you feel. Being invisible at the office can even push you to leave your dream job. Having a friendly relationship with people at work can make it easier to actually do your work.
Work is a place you want to be. No matter how much you love your job, without work friends, going in for your shift can sometimes feel like a struggle. Who wants to go in to a place where you have no one to talk to or where you feel like an outsider? Having a close work friend or two can have you excited to go in each day.
Hanging with work friends outside of the job can help you build a strong team. Being a team at work is about more than each of you completing your designated tasks. It's also about being able to trust each other, share ideas, and work through problems that may arise at the job. When you build a strong relationship with those you work closely with, you'll have a better understanding of how they think, making it easier to work together because you are better at communicating with each other. Whether it's going to dinner after a long week, or planning team building events outside of the office such as a bowling night, having fun and getting to know everyone on the team can make you all stronger.
You trust your work friend to give you unbiased feedback and advice. You trust your friends. That's why you spend time with them, after all. You both know you can ask for advice, help, or anything else you need without judgement. Not sure about something you're working on? That work friend can take a look and help you determine if anything is missing or if you need to go back to the drawing board.. They can also trust you for the same things. This connection, which can often click into place when you socialize outside of the workplace, can be a big asset for you both.
You can get to know the leaders better. If you're invited out with your manager or people higher up in your company than you, always say yes! It's a big deal to be invited out with more senior leaders. It means they want to get to know you better. Declining an invite to an outing with people much higher up can be seen as rude, like you don't care about advancing at your job. If you do attend a situation like this though, make sure you are on your best behavior. They will be watching.
What's the final answer?
There's not necessarily one correct answer to the question of whether or not you should hang out with coworkers after work is over. It can depend on the people you work with, the industry you work in, and other factors. However, it's never bad to make work friends, even if you don't socialize outside of work hours. Those friendships you make there can make going in for work something you look forward to. It can also give you some professional connections you can use on your resume, LinkedIn profile, and references should you decide to pursue a new career.
Penn Foster has some great career resources!
Whether you are best friends with your coworkers, or just friendly at the office, work advice is never something to turn down. At Penn Foster, you can find career advice, resume help, and more from our Career Coaches and other resources! We're dedicated to helping our students and graduates take the first steps toward becoming career confident.