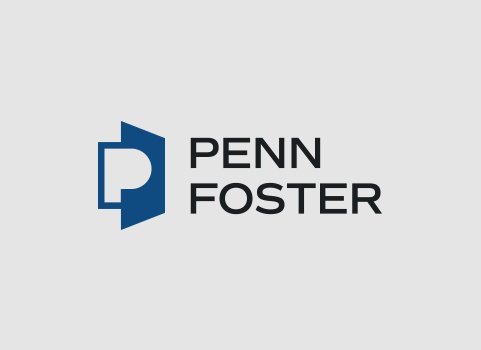 Skilled Trades and Industrial
How Penn Foster is Expanding Skilled Trades Programs
If you're interested in enrolling in a Skilled Trades training program, learn more about the changes Penn Foster has been making to our online plumber and construction training programs. From interactive elements to new course content, we're always working to ensure our programs stay on the forefront of the latest industry requirements. Here's how Penn Foster is helping students prepare for a future skilled trades career.
At Penn Foster, we've been seeing so much growth for in-demand skilled trades careers, we got to work thinking about how we can expand our programs to continue preparing students for these opportunities. This past month alone, we officially launched program updates for two of our skilled trades programs - plumber, and construction trades.
Right now, job opportunities for plumbers are predicted to continuously grow in the coming years, with the average salary for a plumber being listed as $55,160. In the construction trades, job outcomes are similarly promising, with the median pay for a carpenter, for example currently listed as $48,330 per year.
As we update Penn Foster's online training programs to better prepare learners for roles in these growing industries, what do these updates mean for people who enroll in these online skilled trades training courses, and how are these updates going to improve the overall learning experience?
How is Penn Foster updating our skilled trades programs?
We understand that with time, industry skill needs and technology change, and so do our students' learning styles. This understanding is what drove our investment in new program updates, meant to ensure our programs are on the forefront of new innovations, and with the needs of our online learners.
When we refer to these program updates, we're talking about changes to the online training platforms our students use. For one, a goal of these updates is to reduce reading time and replace it with more subject matter expert instructional or demonstration videos and simulations to support a wider variety of learning styles. These updates are meant to expand our courses and provide better learning outcomes by including things like fresh content and more interactive elements - less reading, and more watching and listening.
These exciting new updates to our programs include things like interactive learning aids and our proven Learn-Practice-Apply instruction model. The "Learn, Practice, Apply" instruction model is specifically designed to best prepare future skilled trades workers for a life in the workplace. Essentially, through this model our students are able to:
Learn concepts through reading curriculum.
Practice these concepts using interactive content and animations.
Apply this knowledge in your day-to-day roles once you start working.
How will these updates improve student outcomes?
For one, many studies of effective education models suggest that students tend to learn and retain information better when they're exposed to interactive elements like the ones Penn Foster is adding to our skilled trades programs. This research suggests that interactive elements like these foster heightened focus, critical thinking, and action-taking that truly immerses a learner in a way reading alone seemingly cannot.
Adding in these interactive learning aids is meant to help you learn foundational construction trades and plumbing concepts through video, whiteboard animations, and more. Ultimately, these more visual, easy-to-follow interactivity aids are meant to improve your educational outcomes and help you feel more prepared for success and confidence in the workplace after completing your program.
To learn more about skilled trades training programs like this, or to find out how you can get started, reach out to our Admissions Specialists at 1-888-427-6500.