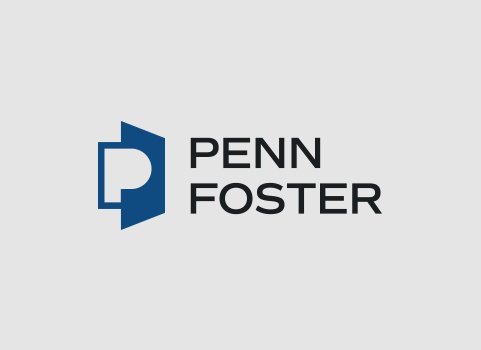 Skilled Trades and Industrial
How to Become a Carpenter Online
Carpenters are creative, skilled workers who work on anything from small handyman-type projects to constructing houses and commercial buildings. They play an important role in ensuring our homes and businesses are well built and maintained. If you have a creative streak and like working with your hands, keep reading to find out how you can begin your career as a carpenter, all online.
What does a carpenter do?
Carpenters construct and repair objects and structures made of wood. This can range anywhere from making or fixing tables and other furniture items, to constructing houses and other large structures. It takes a sharp eye, math skills, and problem-solving abilities to be successful in this field. Carpenters can create and read blueprints and drawings, measure and arrange materials, as well as operate power tools.
Necessary skills and qualifications to become a carpenter
Carpenters require a variety of skills to be successful; they need to know math to accurately measure materials, they must be able to read blueprints, and they must also have a degree of physical strength. While a degree or formal education isn't necessary to become a carpenter, obtaining a level of education and credentials to back it up can not only help you hone your craft, but make you stand out to potential employers. Carpentry and construction courses can also help familiarize and train you with the necessary hand and power tools you'll encounter on a regular basis. Courses will also help you learn fundamental, but specific, skill areas like framing, drywalling, roofing, and safety measures.
Enroll in a carpentry or construction course
You may already possess some of the skills needed to do simple carpentry work, but if you'd like to learn the more detailed foundations, as well as improve your job prospects, enrolling in a carpentry or construction course can help you reach your goals. Many might assume that because carpenters have a hands-on job, they need to learn and hone their skills in-person. Penn Foster offers a Construction Trades Career Diploma that can take as little as nine months to complete. You'll work on learning basics such math, construction drawings, and building materials, as well as more involved skills like concrete work and insulation. The entire program is online and self-paced, allowing you to fit your studies into your schedule on your own terms.
Gain experience as a carpenter
One of the best ways to kickstart your career as a carpenter is by immersing yourself in the field to gain experience. Established carpenters frequently need help and assistance on various jobs, from large scale construction to home remodels and repair work. This can also help you determine if you'd like to specialize in a specific area, such as cabinetry, joinery, or general carpentry. Another asset to gaining experience in the field is to get a carpentry apprenticeship. Most apprenticeships last up to four years. This may seem like a long time, but it provides you with enough time to refine your own skills and the opportunity to help you build connections all while receiving a paycheck. A successful apprenticeship could lead to a full-time job, contract work, or at the very least a reputable reference to use.
How to find an apprenticeship as a carpenter
Apprenticeships are a great way to develop skills and build connections, but you may be asking yourself how you get one. First, you'll need to be at least 18 years old and have a GED or high school diploma. While you may be able to independently find an employer who offers apprenticeships, there are resources available to help make the process easier. The Department of Labor offers a one-stop shop for those interested in apprenticeship programs. This site helps connect employers, career seekers, and educational institutions across the skilled-trades industry in most states. You can search by industry and location, to help ensure the program fits your needs.
Start building your future with Penn Foster
If you're ready to start working towards a rewarding career in the carpentry and construction industry, Penn Foster can help get you started. In addition to self-paced courses, affordable tuition with payment plan options can help make sure you're on the path to earning the skills and credentials you need without breaking the bank. Call an Admissions Specialist at 1-888-427-6500 to learn more about program and payment options, or enroll online to get started today.