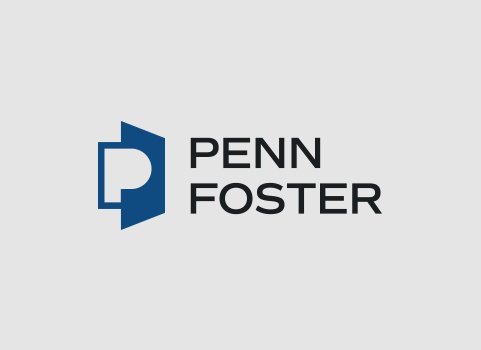 How to Get Back on Your Feet After a Layoff
Being laid-off can feel like a giant setback, but getting back up-and-running after losing a job isn't as far out of reach as you'd think. Here's our best advice on how to face this challenge head-on by reviewing your options, creating a plan, and most importantly, kicking your self-doubt to the curb.
If you make it through your professional career without ever being laid-off, consider yourself lucky. Between technology advancement and unforeseen events like the COVID-19 crisis, layoffs have become a more common part of life. This may sound grim, but there's good news: You have options, you can overcome this challenge, and you could even be better off for it in the future.
To get started in a positive direction, we've put together a plan to help you get your footing and start moving forward. We'll cover a few key, how-to pointers in this post:
Silence your own self-doubt.
Make small, everyday changes that lead to progress.
Update your skills to stay sharp.
Silence your own self-doubt
If there is one lesson in the world that makes the biggest difference in our lives, it's this one. It's easy to become our own worst enemies after a layoff because let's face it, being laid off hurts. The first thing we do is feel a sense of insecurity, both about our abilities as well as how we'll survive. In fact, it's healthy to feel sad, but it's important to remember you aren't weak and you certainly aren't a failure; even if that little voice in your head keeps telling you otherwise. Let's turn down the volume on the negative internal dialogue, shall we? Here's how:
Stop comparing yourself to others.
Let's just cut to the chase: You are the only you that has ever existed in the history of the universe, always, and forever. When you compare yourself to others, you're not comparing yourself to something better, you're comparing yourself to something different. Instead, be proud of what makes you different, focus on your talents, write them down, and at the very moment the voice in your head starts the negative-talk, change the channel and focus on the things you're grateful for.
Embrace the "grey area."
Barely anything in this world is absolute, so understand you can grow and you might even impress yourself if you open your mind to thinking a little differently. Be aware of how you talk to yourself, remove "I can't" from your vocabulary, allow yourself to learn from your mistakes without feeling shame, ignore the remarks of anyone who isn't supportive, and allow yourself to be comfortable knowing you're not perfect, but you are a pretty awesome work in progress.
Be the good kind of selfish. Yes, there is a good kind.
Being hard on yourself isn't going to get you anywhere (it never does) so let's plan how to do things for you that make you happy. Try this: Make a list of little things you enjoy and start incorporating them into your daily routine. Spend a little extra time, even if by just a few minutes, putting more effort into your grooming. Sit quietly for 10-15 minutes to be aware of your surroundings and simply be still. Find ways to include more nutritious foods in your diet. Take a mind-refreshing walk. Whatever you do, be good to you on a regular basis.
Make small, everyday changes that lead to progress.
OK, it's time to dust yourself off and regroup. Let's lay everything out on the table and look for quick wins. It's the little things that can help you get the ball rolling and boost your motivation. Let's make updates to little things that can pay off.
Review your social media accounts.
Have you been putting off updating or even creating your LinkedIn profile? Is your Facebook page a little too public? Soon, you'll have potential employers lurking around your social media profiles to ensure you're a good fit for their team and now is the time to set your personal accounts as private while your LinkedIn is fresh and ready for any opportunities that come your way. Go through all your accounts and check your settings to limit who sees what. If you're having trouble, a quick Internet search can give you some step-by-step pointers on how to manage privacy settings for all of your profiles.
Keep a schedule.
Structure is good for us and it's easy to lose a grip of when we are in-between jobs. That's why it's important to stay on schedule, even if that schedule is just for you. Create a calendar and have a bedtime, a morning routine, and set self-improvement goals throughout the day to establish good habits. Schedule specific hours of each day devoted to updating your resume and job-searching, since this will be your job until you find your next position. Have a lunch time, take breaks for walks and self-care, and set a time to log-off and be done for the day to give your mind a break. Pro tip: Look into volunteering to fill idle hours that can help you find a job through meeting new people, gain some experience, and showcase your impressive initiative on your resume.
Reconnect with friends and family.
If you're looking for the next opportunity, don't forget everyone you know is part of your network. Reach out to people you know and politely make them aware you're on the job hunt. It truly doesn't hurt to ask and you may even be surprised on how eager people can be to help. Many jobs can be found simply by networking with people you know and this is a technique most people use to find work. Don't be afraid to touch base with friends, family, and previous coworkers so they can reach out to their circles and expand your professional reach. Remember, it's good to have your LinkedIn profile ready to go for the occasion that your name falls on the right ears, so have it looking professional and ready!
Update your skills to stay sharp.
Here's where it all comes together: Updating your skills allows you to feel better about yourself, focus on growth, do something good for yourself, add new features to your LinkedIn and resume, fill your schedule with hours that directly benefit you, meet new people for career networking, and launch yourself in a positive direction for change.
Want to stay on your current career path? Learning small skills can make a big impact on your ability to get noticed by employers. Gaining skills like mastering Microsoft Excel and foundational business principles can both elevate you among other applicants and can help fill in some of the timeline gaps on your resume. Showing that part of your character is consistent self-improvement can make you more hirable, so consider low-cost training to take your current skills to the next level. Not only can this help you grow as a professional, but more and more experts are saying upskilling and making a full career change is projected to be a more common way of life.
If you're changing your career path, you'll have to train for new skills, but that doesn't mean you'll need to break the bank or invest four or more years toward starting on something new. Many Penn Foster career programs can help you start on a new career path in as little as a matter of months and skips the federal loans in exchange for payment plans with 0% interest to make a career change possible for everyone. We have over 100 programs for you to browse to help you gain skills for in-demand careers like healthcare, skilled trades, and more. Speaking to an expert on career paths and their expectations and training requirements can make the journey easier.
Penn Foster was established in 1890 to help busy workers learn skills at home, through the mail, in order to elevate their lives. We believe education is for everyone and no one should be stuck in a position between wanting to create a better life and not being able to afford the training to get there. Our school has survived through two world wars, the Great Depression, the Great Recession, and will continue to thrive today as an online school to ensure people like you can continue to overcome challenges through affordable, flexible education.
Call us at 1-800-275-4410 and we can answer your questions, help you understand the length and requirements of programs, discover courses that can support your career path, and more.
We hope you find this guide helpful on your journey, and we wish you the best of luck in your next position. Don't forget, if you're a Penn Foster student or graduate, our Career Services can help you update your cover letter and resume and give you advice on job-searching, interview help, and more.