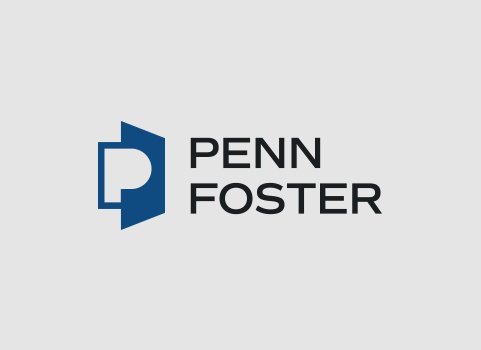 Career Advice
How to Network if You're Not a People-Person
Networking is tough when you're an outgoing people-person. But what about those of us who prefer a little less interaction? You can still network and advance your career as an introvert. Here are some tricks to make networking a little less awful for those of us who struggle with interpersonal interaction!
Humans, who needs them? Well, we have some news for you: YOU'RE PEOPLE, PERSON. So, what does that mean for your career, you ask? Let us explain.
This crazy species you're a part of, the human race, thrives on community. We've been helping each other survive for over one hundred-thousand years. In our modern world, it seems less necessary to have to rely on each other, but forming relationships and guiding one another is a natural part of our success to this day. Whether you need to create friendships for extra hands building a hut, or to get an interview at a great company, a lot of the same principles of networking apply. Here are tricks to make networking less awful for persons that don't like people:
Pick an activity you enjoy — just meeting people can help you form relationships that could lead to a new career. Do you love skiing? Volunteer for ski patrol. A fan of animals? Help out at your local shelter. Like kickball? Sign up for an adult league. Google-search events that are happening in your area, browse Facebook for local happenings, or check out MeetUp.com to join activities in groups near you. You'll meet like-minded people that know other people, and that's a great place to start when you want to spread the word that you have something to offer.
Pre-game your confidence — Listen to upbeat music, iron that shirt, use a little of your favorite fragrance, and treat yourself right before you make your first impression. If you're feeling good about yourself, other people will feel good about you, too. Weird Science: Studies have shown that posing with your arms and legs outstretched for 2 minutes straight before social events can make you appear more competent, so stand in a power position before making a entrance. (Be sure to do so in a private place because it might look a little silly.) More on that here!
Introduce yourself — Sure, it sounds like the worst thing in the world, but just walking up to someone and introducing yourself can go a long way; just don't introduce yourself as a job-seeker. The reason being, if the person doesn't have an opportunity for you at that very moment, they'll shut down and think they can't help you. Instead, make a short pitch about yourself in a 30 or 40 word rundown highlighting your talents without pushing someone's attention span to the limit. What is it that you do? What makes you special? What do you have to offer? People naturally store that info away and remember those details when an opportunity arises.
Learn some tips on how to make small talk — Surprise! Small talk is a nightmare for a lot of people, but it's a learned skill just like anything else. There are tons of resources online about how to successfully chit-chat that you can find on your own with a Google search. A few ideas we love? Ask "why" and "how" questions when speaking to new people for more detailed answers that lead to a natural conversation. Ask for advice, since people generally love to talk about themselves and their experiences. Don't think about the end game; truly listen and be curious about getting to know that person, and your sincerity will go a long way.
Use the buddy system — If you have a person you actually like, bring them with you to job fairs or your local Chamber of Commerce events. It'll help you deflect some of that awkward pressure off of you and lend you a familiar comfort as you work a room. Your buddy may even help talk you up when you feel a little braggadocio doing so, but set some "dos" and "don'ts" with your friend about what conversations make you comfortable and what topics to avoid that make you uneasy.
Set yourself a goal — Going to an event? Set a goal for yourself of how many meaningful conversations you want to have once you're there. This will help you feel the event is successful, even if you didn't meet someone who is ready to employ you on the spot. Every conversation counts as an opportunity; start small and work your way up to a level in which you're comfortable.
Don't forget social media — You can use social media both to stay connected to those friends you've met at events and to reach out and form new relationships without leaving the house. LinkedIn was created to network for career opportunities; take advantage of it! If you want to get to know someone you've heard of in the field you're interested in, send them a message or a tweet and ask for advice in your career. Online interactions could lead to in-person mentorships, so why not say hello?
Be sure to reward yourself for your social engagement efforts by treating yourself to some "me-time," but if we're being honest, we have a feeling you're going to have a bit of fun. Listen, if you follow the above suggestions and still don't consider yourself a networking people-person, we promise we won't tell anyone. Now, get out there and be human, you!