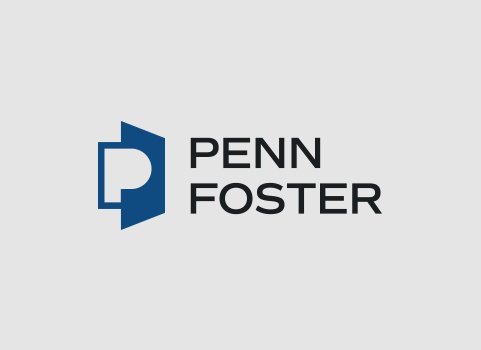 Skilled Trades and Industrial
How to Train for a Career as a Plumber
If you're interested in putting your hands-on skills to work as a plumber, it's important to know how to get there. From education to training to certifications, check out how Penn Foster can help you earn the skills and qualifications needed to start your plumbing career.
If you're interested in putting your hands-on skills to work as a plumber, it's important to know how to get there. You may have the interest, basic knowledge, and some skills necessary, but if you're looking to turn plumbing into a career, you need to have a well-rounded background and the credentials necessary to really start your journey.
How to train for a career as a plumber
To be a plumber, you need to be good at working with your hands and problem solving on the spot. There are any number of tricky scenarios you may come across, so keeping a cool head to figure out the source of the problem is essential. However, those are just the basic skills you need. If you really want to pursue plumbing as a career, you'll need to develop technical abilities like installing, assembling, and testing plumbing systems. You'll also need to know how to read blueprints and have a working knowledge of basic codes and regulations. This is where a good education comes in.
Penn Foster's Plumber Career Diploma consists of eight courses that cover the essential information you'll need to start your career on the right path. While some of these skills, like plumbing fundamentals, can be learned on the job, it's important to make sure you also learn the important skills and knowledge you need for every job. You'll gain an introduction to the construction and building trades as well as math for plumbers, international plumbing code, and modern plumbing, helping you prepare for the many different jobs you may encounter in your career.
When you successfully complete your course, you'll receive a career diploma, letting potential employers know that not only do you have the desired skills needed to work as a plumber, but you are also committed to your craft. Each state does have different licensing laws when it comes to working in skilled trades, so it's important to check which certifications, if any, your state requires for work. You can feel confident, though, that your education is strong enough to help you complete any certifications necessary for employment.
Read more: 10 Skilled Trades Jobs In Demand Right Now
Where can I work as a plumber?
Starting a career as a plumber also means you have a choice of different industries in which to work. We typically picture a plumber as a local handy person who comes when the need arises, but plumbers are actually vital to a lot of different industries, such as factories, water treatment facilities, and power plants. They are also employed in corporate settings as a part of building maintenance. Some specific roles commonly found in those settings for plumbers include pipe fitter technicians, steam fitter technicians, and fire sprinkler installer. So, whether you prefer working as part of a team or independently, you can find an environment that works for you.
How much can I earn as a plumber?
Just as there are different settings to work in as a plumber, there are different salaries that correspond to those jobs. As of May 2020, the average salary for those in plumbing, steam fitting, and pipe fitting roles was $56,330, with an expected job growth of five percent, making it a cost-effective choice when it comes to education.
Build you plumbing skills with Penn Foster
If you're ready to take the next steps towards starting your plumbing career, Penn Foster is here to help. Enroll online now or call an Admissions Specialist at 1-888-427-6500 to learn more about affordable tuition and monthly payment plans.