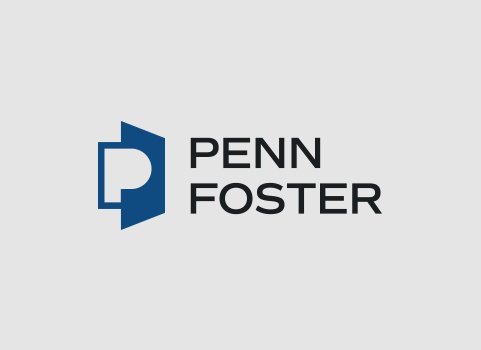 How to Turn Your Hobby Into Your Career
Do you wish you could turn the hobby you love into the career that you love? You're amazing at your craft and people always tell you how much they love your work, but you're not sure that turning this hobby into a job can be practical. But guess what? Other makers like you have made it work; why can't you? Here's how to turn your hobby into your career.
You have a steady, regular job that pays you decently and that, for the most part, makes you happy. But you can't wait for the moment when you can go home and start working on the passion projects that really make you excited. You love your hobby and you've practiced at it so long that you're a rockstar at what you do. You've wished that you could turn your hobby into a real job and why shouldn't you? Maybe you've hesitated to do more than share your work with your family and friends because you've never considered your hobby as a practical way to earn a stable income. It's possible to turn what you love into your full-time job. Here's how.
Stake out the competition. Before jumping all-in and immediately making your hobby your business, check out who you're up against! Sites like Etsy, Amazon Homemade, and more offer a platform for talented crafters to sell their work. Browse around and see what's out there. Who does similar work to what you do? Do they have a strong social media presence? What methods do they use to get their work out into the world? Besides getting a sense of whether or not there's a market for what you make, you can get inspired by what others have done and use that as a starting point.
Make friends with other makers. So, you've staked out the competition. You've seen what's out there and you're getting excited. You can actually make a living doing what you love and that's amazing. Besides being aware of the competition, though, you should make an effort to become part of the community. You're good at what you do; so are they! The only difference, so far, is that they've made the decision to make their hobby profitable a bit earlier. Being part of a community can not only help you grow in your work, but also give you the confidence you need to follow in their footsteps. Your new friends will also be a source of wisdom and inspiration. They've already gone through some of the steps you're still considering; why not ask for tricks of the trade?
Be prepared to be a boss. The one thing that often makes amazing hobbyists stop considering the idea of turning the work they love into a steady career is the knowledge that you're going to have to become your own boss and start a business. It seems like such a major undertaking, to be in charge of an actual business. Unlike the pre-internet days, you don't have to open up a physical storefront. Starting your own business online is often a more practical (and less scary) way of becoming your own boss. Sites like Etsy make it pretty straightforward to get started selling your work. Taking a course on starting your own business can help you map out a strategy for success.
Have a presence online. You've learned how to start your business, you've built a relationship with other makers who have given you advice on getting out there and getting started. The next big hurdle? Making sure people know you exist and know what you offer. Prepare to be a social media superstar! Utilize Facebook, Instagram, Pnterest, and Twitter to get your name out there. You'll use social media to share the link to your business site, as well as share what you make and sell. Having a presence on social media also allows your fans, friends, and family to share your work with their network, attracting more customers. When posting on your business profiles, make sure to follow a few key rules and best practices such as having your contact info available for customers, developing a good customer service voice, and paying attention to what you post. Your customers are going to want to see what you sell before placing an order, so it's a good idea to learn a few tips and tricks for taking professional-looking product photos without having to purchase professional photo gear.
Don't forget about your local community, though! Craft fairs and local events often host vendors and makers from the community at events. Keep your eyes out for announcements about vendor applications at different events that vibe with what you make and apply! Here's where your social media presence also comes into play: you want to be able to show the event planners the work you'll be selling so they can determine if you're a good fit for their event and so that they can promote you if you're going to be there. Small business and shopping local has become a big deal in the last few years; don't miss out on the opportunity to become part of your local community events.
Don't fear failure or don't fear success. Both can be scary in their own way, especially when you're pursuing something that is near and dear to your heart. This is the thing you love to do, the thing that you couldn't live without doing. Everything you make comes from a personal place and the thought of someone rejecting that personal piece of you is heart rending. You may also fear finding so much success that it doesn't feel personal anymore or that you can't handle it all by yourself. You're not alone in these feelings and every artist, writer, crafter, and maker has felt this at one point or another. Go back and connect with the friends you've made while developing your skills or reach out to one of the makers you've identified as a mentor and get their advice. Making a huge change and shaking up the status quo of your life is a big deal and it can be tough to shake off the old habits you've developed for this new realm of possibility but you can do it!
Did you know that, as of 2017,
more than 1.9 million sellers
and makers have sold their work on Etsy? That's just Etsy. With Amazon Handmade, Shopify, and others offering vehicles for crafters and creators to make their hobby profitable, there are so many opportunities to do what you love. So many others are making a living out of their passions projects, why can't you? Whether you design and make your own clothes, create unique jewelry, or knit the coziest blankets, there's opportunity out there waiting for you. Seize the moment and make your dream happen.