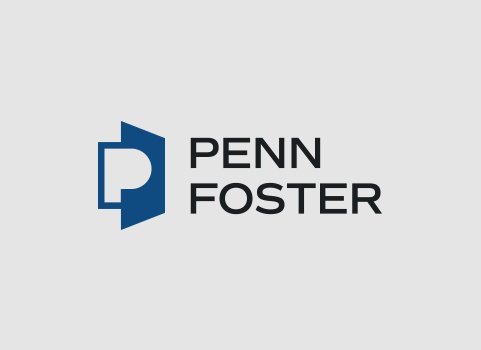 Child Care and Education
Importance of Sensory Activities in Early Childhood Development
Sensory activities are essential in early childhood development and can help children develop important physical, mental, emotional, and social skills later in life. Learn how in this Student Life Blog post!
Sensory activities are crucial in early childhood development. These activities help students develop logic and imagination while exploring their five senses. Children who participate in sensory stimulating activities at an early age develop physical, mental, emotional, and social skills crucial for success later in life.
At Penn Foster College, we're helping to train the next generation of child development experts through our Child Development Associate (CDA) training certificate program. Here's an overview of how sensory activities affect children – these are just a few of the topics our CDA program covers.
Linguistic development
When children experience a new sensation, the first thing they want is to describe it. A puppy's fur is soft, grass is tickly, and dad's beard is prickly. The more things they explore, the wider their world and their vocabulary becomes. Snow can be powdery, heavy, hard, or wet depending on the temperature and the moisture in the air. A glass of juice is cool and refreshing on a hot day, or warm and unpleasant after eating ice cream. Through diverse sensory activities, children learn how to communicate with others and establish relationships.
Motor skills
Learning how to manipulate oneself physically is a crucial facet of early childhood development. Sensory activities such as splashing in a pool or chasing butterflies teach children how to activate large muscle groups. They also teach finer motor skills necessary for more intricate tasks such as writing, drawing, playing an instrument, and tying knots. Arts and crafts-based activities encourage children to adapt their movements to different situations.
Sensory activities can be therapeutic
Children are full of energy and curiosity. A surplus of either can lead to hyperactivity. Sensory activities give children an objective to explore. The thoughts and emotions involved help regulate their behavior and reduce stress. These soothing properties can significantly benefit children with autism, physical disability, or mental illness.
Ideas for sensory activities
Ideal sensory activities allow children to experience different colors, textures, scents, and/or sounds. They are often messy, but always fun and educational. Examples include:
Sand activities. Simple yet versatile, sand helps children exercise creativity and imagination. Toys, containers, and natural items such as leaves and twigs let children distinguish textures, hone their fine motor skills, and learn how different things relate to one another.
Scented rice. Perfect for birthday parties or play dates, scented rice encourages children to explore, communicate, and share with one another. It also teaches cooperation and problem-solving.
Bathtub water balloons. A bathtub full of colorful water balloons of different sizes makes for a great learning experience. Children can learn about buoyancy and distinguish between objects of different weights.
Become a childhood development associate
Few feelings are as rewarding as helping a child learn and grow while having fun. If you enjoy working with children, consider a career as a childhood development associate. Flexible online courses at Penn Foster College allow you to earn your Undergraduate Certificate in CDA Credential Preparation on your schedule, and helps you prepare to apply for your CDA credential.
Sources
http://www.learning4kids.net/list-of-sensory-play-ideas/
http://kidsactivities.about.com/od/CreativePlay/a/SensoryPlay.htm
http://www.pbs.org/parents/child-development/sensory-play/