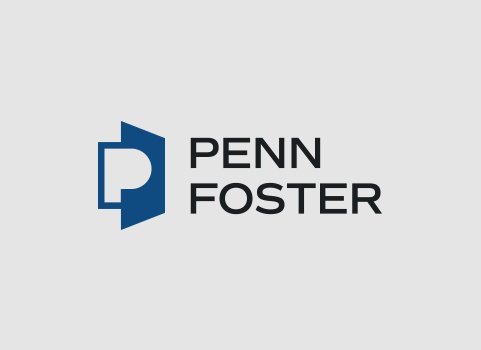 Penn Foster FAQs
Is Penn Foster a Charter School?
Charter schools have gained a lot of attention in national news, but many find defining what they truly are a little complicated. While determining what kind of education is best for your child can feel like a daunting task, we did some research for you so you better understand what a charter school is, and where Penn Foster sits as a type of school option.
Things are changing quickly day-to-day, and sometimes it's hard to keep up. As you review different options to send your child back to school, we hope to be one step ahead of your questions to help you make the best decision regarding your child's education.
If you're wondering if Penn Foster High School is a charter school, what a charter school is, and what's best for your child, we've put together this piece to help shine a little light on this complicated subject. We'll start with the basics.
What exactly is a charter school?
Charter schools are publicly-funded schools with their own guidelines. They're operated by individual groups but go under contract, or charter, with state governments.
The first charter school was legalized in 1991 in Minnesota, and since then, charter schools have gotten a lot of attention in the news because they are taxpayer-funded. Unlike public schools, however, they are not well regulated by the government. Because of this, the quality of education may vary from school to school.
On the other hand, there are cases around the country where charter schools are the only plausible option for students, which is why terms like "School Choice" have gained so much steam.
Is Penn Foster a charter school?
Penn Foster, previously called ICS Correspondence Schools, founded its high school formally in 1957 and has established a consistent reputation ever since. Our high school ran entirely through the mail as a solution for students who could not attend brick-and-mortar institutions, like students in entertainment, sports, traveling families, with health concerns, or that aged out of the traditional system. We transitioned to an online school in 2006 and updated the name to Penn Foster to celebrate the digital milestone.
The simple answer? No, Penn Foster is not a charter school. Penn Foster is privately owned and does not use taxpayer dollars to run. For this reason, Penn Foster High School keeps it's tuition prices low and even goes the extra mile to provide payment plans with 0% interest. We do not collect more money over time in interest like traditional school loans, and simply stretch out the cost of the high school program in installments over time to help our students make education possible. When we can, we offer no-cost transcript reviews and even help our students start for prices as low as $1.
What makes Penn Foster different?
Penn Foster High School is regionally accredited through the Commission on Secondary Schools of the Middle States Association of Colleges and Schools and nationally accredited by the Distance Education Accrediting Commission. Our 10+ high school programs also have national accreditation through Cognia. Cognia is the world leader in providing improvement and accreditation services to schools and emphasizes constantly working to improve the student experience.
Accreditation is renewed on a regular basis and involves reviewing a school's courses and materials to make sure students receive the best education possible.
Our online high school is almost like a traditional school — without the set schedule, deadlines, or due dates. Your child can learn at their own pace one subject at a time and study around any schedule, wherever you're comfortable. The Penn Foster High School Faculty along with the Student Community is available to help with tricky concepts as your child moves through your program. It's like homeschooling, but you don't need to fill the role of the teacher.
Learn more by speaking to a specialist.
Penn Foster High School alumni attended colleges all over the country. We are proud that our school has survived through two world wars, the Great Depression, the Great Recession, and will continue to thrive today as a leader in distance education to ensure people like you can continue to overcome challenges through affordable, flexible learning.
Our admissions specialists have your answers. Call us at 1-800-275-4410 and we can answer your questions, help you understand the length and requirements of our high school programs, discuss our affordable tuition prices with 0% interest, low monthly payments, and more.