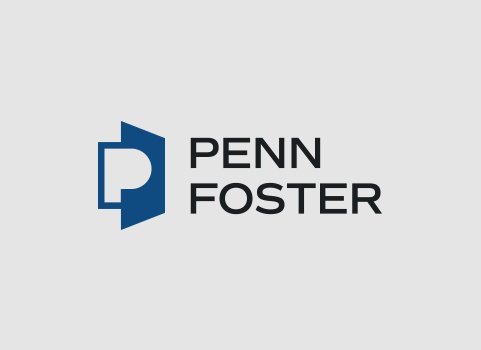 Student Stories
Life After Penn Foster: Alumni Spotlight Recap
Penn Foster graduates are some of the most dedicated, driven, and amazing people we've ever met. From facing challenges head on and defeating self-doubt to reaching their goals, each one has a story to tell. Want to get inspired and hear about life after graduation? Check out these recent Alumni Spotlight Webinar stories and catch up on what you missed.
Alumni Spotlight
Have you ever wondered what Penn Foster Alumni are up to after graduation? Wonder no more! Whether you're considering enrolling in a program, are a current Penn Foster student, or one of our amazing graduates, learn more about life after graduation in our monthly Alumni Spotlight webinar series. If you haven't had a chance to join one of the sessions live, we've got you! Take a look at what you missed below!
June 2018
The grad: Nicole La Forest
Program: Veterinary Technician, A.S.
Grad year: 2015
Job title: Practice Manager at Mayo Veterinary Services, a large orthopedic ambulatory practice
What she does: Registered and Licensed Vet Tech and current President of the Washington State Association of Veterinary Technicians. She travels the country visiting veterinary clinics and speaking at conferences.
Her advice: "See if this field is right for you. It's mentally and emotionally trying at times. Shadow a veterinary technician, tread those waters. There are so many avenues in the animal field you can take where you're changing the lives of animals and owners, whether as trainers or groomers."
Background: If you're interested in veterinary medicine, you may already know exceptional Penn Foster graduate, Nicole La Forest. Nicole, a registered veterinary technician, travels the country speaking at industry conferences, helping at veterinary clinics, and teaching others what she knows.
While she's built an amazing and diverse career in the field, she didn't always want to become a vet tech.
After graduating high school, Nicole started toward a completely different career, taking her passion for music to earn a Bachelor's degree. But, though she loved music, she's always had a feeling that she needed to work in a job that helps others.
She didn't know how she'd make that happen until she found Penn Foster. Since becoming a licensed and registered vet tech, Nicole's career has taken her from her current home state of Washington to Mexico, California, and further. Now, she's in the process of getting a Bachelor's in Healthcare Management.
Hear more about her experience with Penn Foster and her career here!
August 2018
The grad: Kandice Confer
Program: Teacher Aide**
Grad year: 2016
Job title: Classroom Aide, Head Start
What she does: Working with 3 to 5-year olds at a Head Start preschool. As a Classroom Aide, she's responsible for assisting with classroom activities and set up, as well as assisting during meal times and monitoring the children throughout their time at the facility.
Her advice: "Find out what you really love doing, what you're passionate about doing. Go with your gut feeling, your heart feeling. I feel like I'm more prepared than my coworkers for my job, and I thank Penn Foster for that."
Background: Before enrolling in Penn Foster, Kandice worked as a janitor to make ends meet for her two young children. She knew, though, that she wanted to work with young children and help them learn. She also wanted to provide a better life for her daughters and show them that they can do whatever they set their minds to.
After graduating from her program, she was able to put together a solid resume that helped her land a job in early childhood education and now she's hoping to take her education even further, eventually working toward becoming a teacher or a child therapist.
Learn more about Kandice's story here!
**Kandice completed the Teacher Aide Career Diploma, which currently is no longer offered through Penn Foster. However, those interested in working with children have several education options including Early Childhood Education, Child Care Professional, and CDA Credential Preparation.
September 2018
The grad: Breanna Mayfield
Program: High School
Grad year: 2015
Job title: Assistant Manager, Merry Maids
What she does: She's a junior in college, studying toward a Bachelor's in Business Management, working full time, married, and excited to further her career.
Her advice: "Don't limit yourself. You have to be determined to succeed and the only time you will fail in your endeavors is if you quit trying. I was in control of my education. I got to make my own schedule for school and I had to figure out how to motivate myself to learn. That ultimately helped me become a more responsible person."
Background: Breanna graduated from Penn Foster High School when she was 16 years old. She started at Penn Foster when she was 15 because she didn't like traditional school and needed a stronger curriculum than she was getting from her local homeschooling options.
Breanna was becoming discouraged in a traditional school setting and it didn't help that her and her dad were living in poverty, surviving paycheck to paycheck. Soon after graduating from Penn Foster, she enrolled in a local college program, was able to get her finances in order, purchase a home and a new car, things she didn't believe were possible for her before.
Breanna is only 18 years old right now and credits the flexibility of Penn Foster with her being able to achieve her goals so young.
Learn more about why a traditional education wasn't working for her and how Penn Foster helped here!
Want to share your story?
We're always inspired and amazed by our talented and driven alumni. If you're a Penn Foster graduate and want a moment in the spotlight to share your story and motivate future students, submit your information here. You have the power to ignite a passion for learning and success in others and we can't wait to hear how Penn Foster has impacted your life.