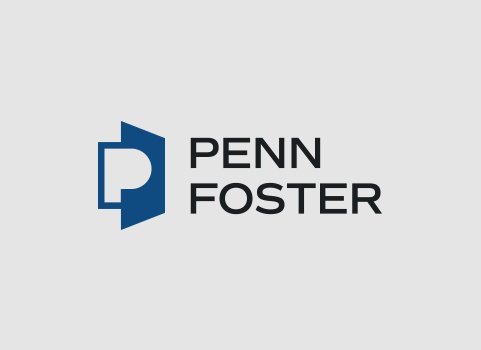 High School
Student Stories
Making Moves On and Off the Court
Kassondra Brown is making her mark as a must watch high school basketball player. Already having been invited to many All Star games, including the Under Armour All America game, Brown is a star on the court, but needed to make adjustments to her education so she was set up for success off the court as well. That's where Penn Foster came in.
By offering a flexible learning environment, Penn Foster supports many unique students who have priorities outside of their education. High school student and basketball star, Kassondra Brown, is one of these unique individuals.
Brown first realized her interest in basketball in middle school. Standing tall at 6'3", she was encouraged by many to pursue the sport, and it ended up becoming her passion. While she thrives on the court, she needed to adjust her school situation so she could also dominate the classroom. That's where Penn Foster comes in. Online high school ended up being the right move for her because she could learn in a way that fits in with her athletic aspirations. Staying on top of her education was a must so that she's set up for the college scholarships she's getting eyed up for, which serve as a vital next step on her career path to become a professional basketball player.
Brown's athletic abilities started to show themselves early on and basketball quickly became her priority at school. "I first became interested in basketball while in the 7th grade because everyone would always talk about my height because I am so tall. I started playing basketball that year and I was pretty good for my age, not having played at all prior. It took a lot of hard work not only on the court but in the classroom. This is also where Penn Foster came in. In 9th grade I bombed my Algebra 1 class, which in turn lowered my GPA profusely."
Balancing school and basketball became a priority, but it didn't always feel like one as her grades suffered. Dedicated to her sport, Brown is in her last year of AAU (Amateur Athletic Union) and about to wrap up her last year of high school basketball as well. She is no stranger to metals and trophies and is invited to many all-star games, including the Under Armour All America game in Kentucky last year. With credentials like that, it's easy to put all of the focus on the game, but Brown worked to make achievements in her education as well. Struggling in Algebra, Brown melded her traditional high school education with one online class so she was better set up for success in all areas.
"Taking this online class with Penn Foster wasn't really a choice for me, it was a requirement in order to boost my GPA to or above the mandatory minimum if i want to go to college and, most importantly, get and accept a full scholarship to college. Unfortunately, I haven't always been the determined athlete that I am today, but I have came a long way and with the help of Penn Foster have come to the conclusion that education is just as important as the game. Without school and education you cannot play basketball. For me, it works very well with my schedule, as I was in the middle of my school year while doing it, so it's like I just have one additional class. If I need help, I have my (traditional) teacher available as well as the teachers at Penn Foster. With the help of Penn Foster and my personal changes in school work, I will now have a higher GPA and will be able to accept any one of my offers I currently have or new ones and with that I thank you for your help, Penn Foster!"
Having the ability to take classes online makes learning on the road much more doable so Brown can attain academic success. "It's overwhelming at times, but you have to do what you have to do in order to get the grades you want and need. It's about prioritizing. If i want to play basketball (and my goal is to play overseas and the WNBA) I know that i know i have to work hard, regardless if I have to travel while doing so, or not, I have to do it in order to be successful."
Having people that can motivate and inspire make achieving and believing in success much more tangible. What makes it all a little better is the dedicated support Brown receives in all areas of her life. "Now, it's so easy to be a dedicated student AND athlete. I have so many people around me that care about not only my future BUT my education as well. I get advice from my coaches (AAU and High School) and family on how to improve my game on the court. Off the court, my family also supports me, my mom is my #1 supporter and pushes me to be the best I can be and they're (my family) always there with no matter what. The amount of help I get from them makes me so grateful and make is so much easier to be a student athlete."
Like Kassondra Brown, many students are talented in sports, the arts, hands on skills, and more. In more structured school environments that have set hours and strict curriculum, this can stifle their success as keeping up with demands leaves little time or energy to pursue passions. At Penn Foster, our students are able to learn at their own pace. If you or your child think online high school might be worth exploring, reach out and learn more about what is available to you.